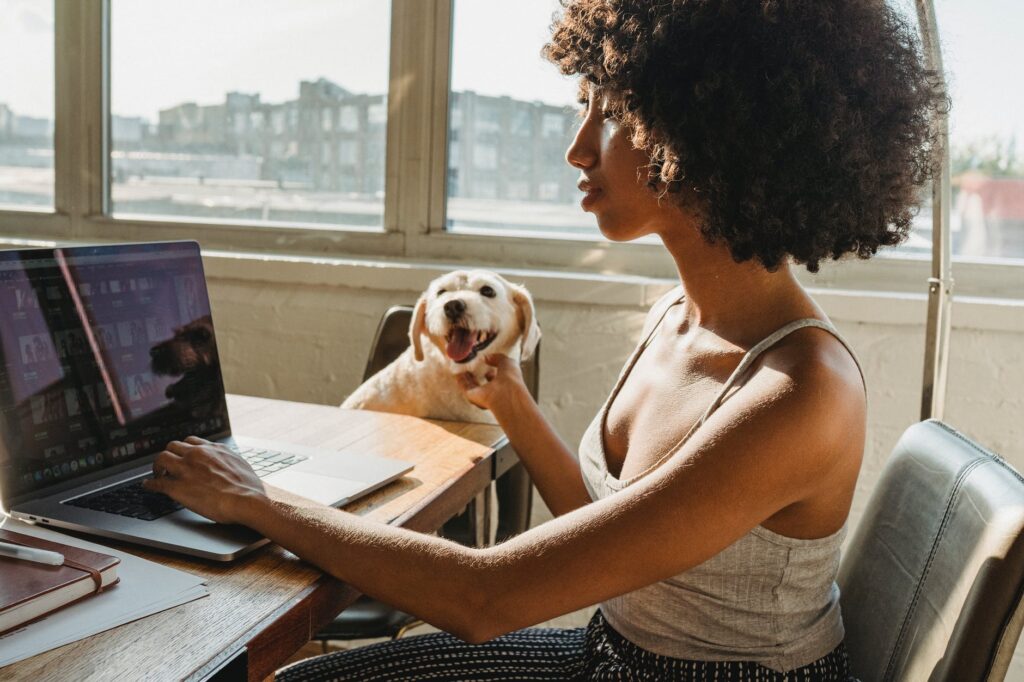 Are you wondering how some blog posts manage to stand out from the 7.5 million blog posts published every day? Do you want to upgrade from writing mediocre posts to writing posts packed with value? If your answer is yes, then this post will guide you on how to create really good, distinct posts. They are called pillar blog posts.
A pillar post, just like the common pillar you know, are tall, broad and strong. Those kind of posts stand as the tallest around a particular topic. It is packed with so much value that google can't ignore it in the rank of top results on search pages. This is because the content is unique, amazing and outshines other posts.
Simply put, the post is epic and meaty. It is not just a 500-600-word blog post. It is a detailed 1,000 to 2,000-word post. They are useful, actionable, well-written, engaging, filled with relevant images, audio and video to support your points. In fact, pillar posts have what 99% of other posts don't have – longevity.
So, if you want to write a pillar blog post, you have to be ready to prove to your audience that your posts are different and outstanding. If you do this, you will show them that you are an authority on the subject. I guess you now understand that a pillar post is not one you spend 30-40 minutes writing. In fact, you need to put in so much time and effort into writing it.
When you have finished writing, you should advertise it on your blog and share links to it. Also importantly, you have to keep updating your post so that it will stay relevant. When you do this, you will notice the rush of new readers and back-links to your blog. More readers will continue to be drawn to your post over time as you and other people refer (link) to it.
Sometimes, you write articles and they become pillars when you don't expect. Another time, you pour your heart into another article and it doesn't generate traffic. An important question you need to ask while writing is: Will it still be relevant in 12 months?
There is no particular way to produce a pillar blog post but your content should have some unique features.
Features of a Pillar Blog Post
a. It is Long: If your normal blog posts are 500-1000 words long, a pillar blog post should be at least 1500-2500 words. If yours is 2,000 words, a pillar post should be 4,000 words. Some pillar posts even look like small e-books.
b. It is broad: Here, you should be careful to avoid going too broad or too narrow. A pillar post can be on Facebook marketing. If you write on social media marketing, it will be too broad. If you write on Facebook stories marketing, then you are going too narrow.
c. It is a hub: A pillar post covers a topic in detail.
d. It is updated: Things change every day and the information on your pillar blog post should reflect these changes. When you update a pillar blog post, it stands out as a real hub of value and knowledge.
e. Pillar Content is better: A pillar post is commonly referred to as 10x content. It is 10x better than any other post on that topic. So, it will have a better ranking among the results for a given key-word.
With these in mind, you should also be aware of what already exists. There is no topic that has not been written on. So, you need to know what has been written about a topic, identify missing information and provide it. You may also consider thinking about topics instead of keywords. Pillar content is meant to focus on the entire broad topic, so that you can be a good resource for everything related to that topic.
Now, let's look at the steps to create a pillar post.
How to Create Pillar Blog Post in 9 Steps
By now, you know that creating pillar blog posts requires a lot of work. Content is everything! If you want to stand out, google the top 10 blog posts on the topic you are writing on. Then, create a content 10 times better than those.
1. Choose Your Topic
This is the first and most important step. Decide what you are going to talk about. Spend some time here and don't be in a hurry. You need to think properly and come up with s topic that your audience will like to read. Think about their problem, what they want and the type of content that would be helpful to them. You should get into their thoughts when choosing a topic. It is easier to enter into the conversation they are already having in their head than starting a new one. So, ask yourself these questions:
What conversations are my audience/prospects having in their head? Here you need to dig into the minds of your prospect. For example, what do people who want to lose weight think about? Are they wondering if it is possible to lose weight?
What are they searching for when they want to solve their PRIORITY problem? I had to emphasize on priority. Why? Because if you are creating solutions to problems/questions that are not pressing, you might be out of business before the client is ready to hire you.
That said, assuming you want to write about your email marketing service or you are selling a course on that topic. You need to figure out the kind of things people research on before they hire a VA to do their email marketing. Are they searching for email marketing tips? Best email service providers? How to automate emails? These questions need to come up during your choice of topic.
What do they need to believe? Get your prospect to believe that is possible for them to lose weight no matter how fat they are. Make them believe that it is possible even if they have tried and failed. If they don't believe you, your post won't appeal to them and they won't buy your course. So, you need to educate them and answer their questions. Put up a post like: "How to lose weight even if you weigh 200 Pounds".
What questions do they have? These questions are all important because they help you get into the mind of your prospective reader. After identifying these questions, you have to become the answer to them. This will form the base for your pillar blog post.
One topic idea isn't enough. You have to come up with a list of about 10 content ideas. From these, coin the perfect topic that hits your target prospect and makes them eager to read more.
2. Choose your Type of Post.
Now that you know what your content is about, the next thing is to choose how to present it. There are two best formats to use for pillar blog posts: the 'how to' and the 'listicle'. The 'how to' shows the reader how to do something. For example, how to lose weight. If you choose this type of topic, make sure you are detailed on every step so that the process is very clear to the reader. 'How to' articles have a way of making you an authority in your niche.
Your 'how to' article should be popular and relevant to your audience. You should be able to explain very well. You can tell a story if you can!
The 'listicle' is appropriate when there are many ways to achieve what your reader is trying to do. You simply create a list of anything (books, tools, resources) your audience finds useful. Articles with lots of list and compelling headline pull so much traffic. Lists are easy to consume, especially for people with who can't read wordy articles. Lists also have direct actionable lessons that people love to share. So they are usually linked to by other bloggers and added to social bookmarking sites that drive traffic. Most lists that have original content, problem solving and applicable to audience become pillars.
If these two formats don't fit, you can choose others like definition, theory argument, free-report-whitepaper or technical blueprint.
3. Find Your Angle
Now that you have a topic and have chosen a format, you need a kind of angle. This is simply a way of presenting your topic to grab your readers' attention. Your angle is what makes them want to click and read that post. Let me remind you that there is no new topic under the sun. So you have to find a way to make yours unique by making it more interesting. Don't skip this step! Your post may be really great and helpful but it won't get the attraction it deserves. Why? because it isn't unique and doesn't grab attention.
5 post angles for your pillar blog post.
Benefits: Present your topic in a way that will be of benefit to the reader. Everything about that post, from title to layout, has to focus on the benefit. This angle is kind of straightforward and has to tell the reader what they will gain or learn. For example, Benefits: 5 Reasons why you should take a loan.
New: You know people love new and exciting things right? This angle is cool when you want to reveal a new thing or something the reader doesn't know. It can be technology, development, announcement or something people haven't seen before. This angle will interest even people who are well read in your niche.
Threat: This is like the inverse of benefit. This time, you are writing about ways in which not taking action harms the reader. Threat: Why your virtual assistant business will fail this year. This angle aims to help the reader avoid pain.
Piggyback: A piggy-back simply means when you use a well-known thing to add extra interest and credibility to your topic. For example: How to go from zero to 150,000 subscribers like Noah Kagan. Noah didn't write that post but it is taking advantage of his popularity.
Curiosity: This is when you write a post that makes people curious to read more. You pique the interest of your readers without providing direct information, to draw as many people into your content. Example: How to Double Your Virtual Assistant Income (Without a Single New Client).
You can also combine some of these angles. If you combine benefit and new, you can get something like "Research shows that a new recipe reduces heart disease by 60%".
4. Decide the Goal of the Post
This may sound weird to you but you need to start writing your pillar blog post (and basically all posts) backwards. When you do this, you keep the post focused and streamlined.
3 types of goals you could have for your pillar blog post:
Generate Leads: You should opt in for a lead magnet, register for a webinar, respond for a live event or request a coupon. Your pillar blog posts can generate these leads.
Acquire New Customers: A pillar blog post can help you get customers looking for the exact service or product you are offering.
Create Awareness for an Offer: A pillar blog post can help your readers learn more about an offer, especially for expensive, high ticket items.
After determining your goal, move to the call of action.
5. Write The Call to Action
This can come in various ways depending on the type of action you want the readers to take. E.g. Buy, attend, call, download, get more info, learn more, etc. Makes sense right? Without a call to action, your reader has nowhere else to go after reading your post. If you don't provide a clear-cut call to action, they will simply hit the back button and go their way.
6. Choose the Keyword
Keywords are phrases people use to search for things on search engines. These words and phrases identify what people are searching for and the topic you are writing about. Choose long-tail keywords because they are more specific to what people are searching for when they dive into a google search. The fewer keywords you use, the greater the amount of searches conducted. Long tail SEO targets highly specific niche search items (long-tail keywords). Long tail keywords have 3+ words and are easier to rank due to low competition.
7. Write the Outline
So far, so strong. The pillar is almost completely built! If you want a coherent post and don't want to leave anything out, it is good you write an outline. For a 'how to' post, write out all the points or steps you want to explain to readers. For a listicle, list every item on the outline.
8. Write the Pillar Content
It's time to now write your pillar blog post. It may take your time and prove difficult, but you will be happy when the post ranks very high on google. So, get to work!
Write a good introduction that draws in and hooks your readers. A P.A.E.S opening can be used. Identify the Problem, Agitate the problem (add salt to the wound), Empathize with the reader, give the Solution. The P.A.E.S. starts out negative but turns out positive. For example, you can use the following empathy statements for your introduction: "I used to be like you…", "I get it" etc.
Identify opportunities to add quality images, video and audio to make your post spectacular. Add an info graphic to make the pillar blog post more visually engaging. You can use screenshots to support your ideas or use a big number graphic that matches your listicle.
After writing the content, smooth out the edges, correct typos and the formatting. Make sure that your post is consumable (readable), complete and consistent with your brand or your other posts. Keep in mind that people don't want to look at big, chunky texts to read. Your reader doesn't want intimidating content.
9. Create a Content Upgrade
Finally, create a resource that is downloadable like a pdf. All these may take you a lot of time but the result will be worth it and far better than regular posts. It will be 10 times better than other posts.
Final Words
There are very few people willing to take these pains and those who do stand out. So go ahead, take these steps. You will be seen as an expert in your field and you will get rewarded with more leads and readers.
These are some of the tips I use when writing pillar blog posts for myself and my clients. For confidentiality sake, I can't share content I've written for my clients but you can see my blog post on How to become a virtual assistant in Nigeria ranks number one. If that looks like something you'd like to have you can learn all about my SEO blog writing service.
Needless to say, if you're a virtual assistant, you could use these tips to write content for your clients.