What happens if you lose one or two clients today?
What happens if you get sick or are otherwise unable to do your work as a virtual assistant?
How will it affect your business?
At the heat of the pandemic in 2020, I fell pregnant and had a very difficult first trimester.
As a result, I was unable to complete client work for three months and so I wasn't making any money.
After the long break, I picked up what was left of my business and resumed work. I then went on to launch my first ebook. It was a lot of work upfront but it has helped me make passive income since.
Only last week, I paused work because I had a sick baby to care for.
After sending out a message to my clients letting them know I'd be unavailable, the thought that I would miss my income goal by some thousands flashed through my mind.
I waived it off as my daughter's health is much more important
A day later, I stumbled on a notification that I had made NGN40,000 from one of my products.
The same ebook I created after my break in 2020.
I didn't market it at all to my email list, didn't run ads, nothing.
I just put it up for sale at the right place and the right people found it and paid for it.
Imagine doing absolutely nothing and just getting an extra 40K for something you made over a year ago?
If that sounds like something you'd like to have, then you want to pay close attention to all the passive income ideas for virtual assistants in Nigeria I'll be sharing with you.
That isn't the only time my passive income sources have rescued me financially. Some months ago, I lost two clients in one week. That was 50% of my active income gone in a flash.
It felt like a film-trick but all the things I had put in place helped cushion the effect.
All I had to do was double down on marketing the things I already had.
That's why this post is so important.
There are a lot of lucrative passive income ideas virtual assistants are not utilizing.
We don't talk about the importance of passive income for Virtual Assistants enough.
And that's one of the reasons why a lot of VAs go from feast to famine more often than not. Even if you are making enough money to foot your bills today, passive income is like insurance.
So if a client drops you suddenly (or you have to let a client go for any reason), you don't go right back to square one desperately searching for a replacement.
Why? Because desperation clouds your judgment.
It is much safer to have something to cushion the effect until you find your ideal client. Instead of agreeing to work with the devils' advocate just to make ends meet.
Before I get into passive income ideas for virtual assistants I'd like to state for the record that this isn't EASY.
Especially when you are doing it the first time. If you already have a product or some experience, setting up your passive income will be much easier than if you are a complete newbie to everything about digital marketing or digital product creation.
Setting up your passive income source will require time to create, marketing to get word out, and even systems to sell on autopilot. If you have to be involved every time you want to make a sale, then it is not passive.
Since this is like an ultimate guide, I decided to start by telling you about the 3 types of income you could get as a Virtual Assistant.
Types of Income for Virtual Assistants
1.) Active Income:
This is the kind of income you make from working with clients. It is a direct exchange of money for your time. An example is work you complete as a social media manager or content writer.
2.) Passive Income:
This is the kind of income you get after creating something once. You'll do the work once and reap the fruits without doing any work again. An example is when you create an ebook and sell it on autopilot. My VA toolkit is one ebook I sell without doing any work. I have set up automated emails go out to new subscribers and offer it to them in the first 5 days. Then other people find my blog posts by searching for a related topic on Google, read through and buy it.
Some people even buy it on a tripwire page after downloading a content upgrade (freebie).
I also put it on other digital product marketplaces and get a few dollars from it every month. So that's just one product that I set multiple marketing channels for to generate income on autopilot.
3.) Recurring Income:
This is the kind of income that comes regularly. It could be weekly, monthly, quarterly or yearly. Recurring income may either be passive or active
An example is when you sign up to become an affiliate for a brand like kartra. They pay you 40% of what your referee pays them monthly or yearly, forever.
Here are the top 10 of the best passive income ideas for Virtual Assistants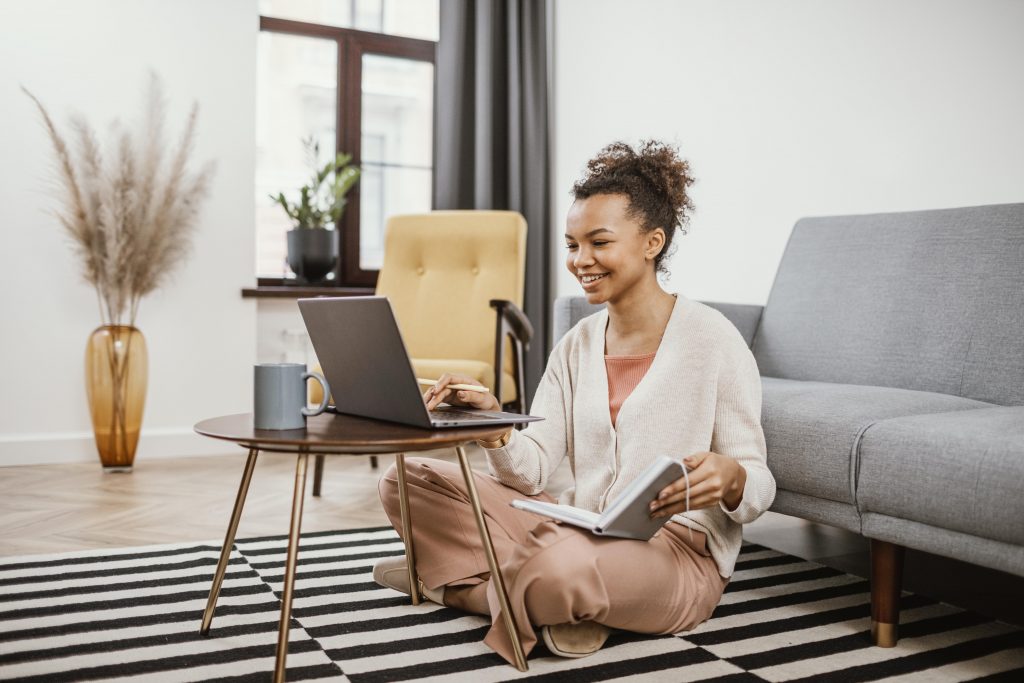 These ideas are categorized into two.
Category A is income generated as a result of tapping into the finished work of others.
Category B is income generated from creating by yourself.
Take advantage of ready made products and services: Category A
1.) Affiliate Marketing
As an affiliate marketer, you'll recommend other brands' products or services. And when someone you refer, pays the brand, you'll earn a percentage of the money. As mentioned earlier, this may be a recurring or a one time payment.
As a VA, you already use/know a lot of tools your clients' also need.
You can sign up to become an affiliate to those brands so that whenever you recommend a tool to a client and help them set up, you'd not only get paid active income by the client, but also passive income because of the percentage the brand will send you for bringing a new client their way.
To do this is a very organized way, I recommend you create what I call a client recommendation guide.
Here's How to Create a Client Recommendation Guide
A great way to share your affiliate links with clients in a non-salesy way is to create a client recommendation guide. Your clients will be very happy with you for being so professional and helpful.
You don't need to make it fancy or colourful. Just mention a tool, add a logo (optional) and write a little info about why it's the best tool for your client to get the results they desperately need. You should mention that you'll be updating it from time to time so they know to check it regularly even after moving on from working with you.
I highly recommend making this a Google doc for three reasons.
So that you can always edit it as you sign up for more affiliate programs.
Even when a client moves on from you, you'll still get paid whenever they click your link
There's a huge chance that they'll share it with their colleagues which is more business for you. So you'll always win.
Create A Page For Your Affiliate Links On Your Website
If you have a website, you could create a page and call it "recommended resources' or "tools I love" and add your affiliate links so when someone clicks to learn more about the tools, the system remembers that you referred them. And if they eventually pay for the tool, you get a piece of the pie
Additionally, you could write a blog post, make a video or any kind of content and spray your affiliate links everywhere.
If you've taken a course, bought a book, template, or anything, you could sign up to become an affiliate and share your link with your friends.
So many people want to make money working from home. When you stumble on valuable information like a courses or ebook you could easily make money while helping them. It's always a win for all parties- The creator will be happy you brought business their way. So they'll reward you with a percentage of the amount your friend pays. Not to mention, your friend will be grateful for the information.
This isn't only limited courses or ebooks. A good number of the tools you use have affiliate programs you could benefit from.
Just by creating content once with your affiliate link, you'll earn money every time someone clicks on your link even years later.
However, you should note that if someone clicks on your link, they have a specific period of time to buy the product. Some brands will only pay you if the person you refer buys within 30 to 90 days. I offer 90 days
After that, the system is set up to forget that you referred the client.
Other brands set up their system to never forget you. That's when the income becomes recurring.
Some brands only pay through PayPal or a specific platform which is unavailable in Nigeria.
A brand may choose to hold your earnings for up to 60 days (usually if they offer a money back guarantee) in case someone you refer decides to ask for their money back.
While others pay weekly or monthly.
A brand like appsumo pays in credits. So the money they pay can only be used to buy other products within their platform. If you need cash to spend outside appsumo, then becoming an appsumo affiliate isn't for you. You should try to create one of the ideas in category B.
Be sure to check all the Terms and Conditions before you sign up to become an affiliate.
Read also: How to write a pillar blog post to share your affiliate links
2.) Start Subcontracting
Subcontracting is a source of passive income a lot of VAs don't even realize they are missing out on.
When you hire other VAs to work as subcontractors, you earn more. For instance, if you charge NGN50K for a project, you could hire another VA who charges NGN35k and make a profit of NGN15K.
It is best to start working with subcontractors before you are desperate. If you build a rapport with them, you can easily outsource your work to people you trust to do great work for your clients. So that whenever you don't have the time or are unavoidably absent and unable to review the job, your client will still get the best service.
If you wait till you're down and out before searching for subcontractors, you might not get the best quality.
This is very important, that's why I wrote all about subcontracting. The post covers important details like how much to pay them, what they can help you do, how to subcontract and even the kind of contract they should sign and where to find affordable ready to use subcontractor contract templates.
Category B: Create your own digital products
3.) Create a course
Some people do not want to hire you to complete tasks for them. They want to learn how to do it for themselves. So think deeply about what you know how to do very well. Can you teach it?
You can create a course based on the service(s) you provide and earn passive income. An example is if you are a Canva graphic designer and decide to create a course teaching people how to design social media graphics with Canva.
Creating a course is not an easy task to undertake. If you want a robust platform and don't want to pay or share your income with a platform like teachable, you'll have to build your platform directly on your website, like me. I can help you set it up whenever you're ready.
Alternatively, you can keep it simple by creating a paid email course.
4.) Write an Ebook
One of the easiest ways to monetize your knowledge is by creating an ebook.
You could even create an ebook with the content you already have available on your blog or with PLR content.
Nowadays, you could write about anything and get paid for it. Even if it seems like you're writing about something everyone already knows about. Chances are, you're wrong.
What seems pretty basic to you, might be life-changing info to someone else and they'll be willing to pay you good money to share it with them.
If you don't see yourself creating a course or don't have the tools to record videos etc. You could simply write your ebook, establish your authority as a thought leader in your niche, and make passive income.
Recommended reading: How to overcome impostor syndrome as a Virtual Assistant in Nigeria
5.) Create Templates
If you offer a service that requires you to regularly recreate things, then you could just create templates. That will help you to not have the start from scratch with every new client.
And that will be very helpful to clients who want to do it themselves.
Take a close look at the core frustrations of your ideal clients, what do they need regularly that you can create in advance to make their job a little easier?
If you offer email marketing services and regularly get clients who want you to write and set up their welcome email autoresponder, you could create welcome email templates for sale.
If you're a social media manager, you could offer social media caption templates for sale.
You could also do this based on the industry you serve. If you work with nutrition coaches, you could create a meal planning template. You already know your client creates custom meal plans for their own clients.
So getting a template that only requires them to add their logo, colours and text every time they have a new client is a no brainer.
It'll save them time and money because they won't have to hire a designer everytime.
In my shop, I have templates for a good number of things new and aspiring virtual assistants in Nigeria need. I've got contracts for working with clients, working with subcontractors, breaking up with clients, getting more work from existing clients, requesting for testimonials, raising your rates etc.
If you haven't, you should check it out.
6.) Create Private Label Rights (PLR) Content
Hiring a writer is too expensive and some can't afford to wait for the writer to deliver quality content at the speed they need them. So they invest in PLR content, edit it to suit their voice and share it as their own.
Before I became a virtual assistant, I had a PLR content shop. Now you know another thing I dabbed into in my bid to make money online. With a PLR shop you can sell the exact same content to more than one person. Some PLR providers sell to up to 250 people.
Anything from blog posts, email copy, ebook templates, ebooks, lead magnets etc can be PLR.
You could also bundle various forms of content. A good example for the nutrition coach we used above is 4 blog posts so they can post one per week, 4 social media graphics and captions to promote the posts, 1 workbook to use as a content upgrade and an ebook they can use as a tripwire. That's an entire funnel you can sell to as many people as you want.
The thing with PLR content is that it is affordable. If that entire bundle I descried above would cost NGN50K if you were to create it for one client. When you sell it as PLR content, it'd go for NGN20K or less. But since you can sell to as many people as you want, NGN20K times up to 250 people (or whatever number you choose), makes it worth it.
7.) Design Printables
Think about what you can create for your clients that they can print and write on. Then go and design it. If your client loves planning and staying organized, you could create a printable planner. If they enjoy writing down their affirmations, then create a notepad that gives them colorful pages to write their affirmations.
Printables may also be workbooks, checklists, trackers, content calendars, budget, motivational quotes, inventory lists, planners, etc. Then you can sell them online with a free shop and make passive income.
8.) Royalty Free Stock Graphics, Images, Audio and Videos
This is a grossly untapped niche in Nigeria. If you know how to create photo, audio or video content that people can use on their social media, blogs, or products you could get very rich, very fast.
It is the ultimate cash cow of passive income for VAs with photography, videography and/or instrumental playing skills.
Okay. Maybe it's not a cash cow.
But it's definitely a cash calf or goat.
A lot of the time, I need affordable royalty free photos and videos of Nigerians or Naira notes for my content and see next to nothing.
People are also willing to pay for graphics.
If you're very good with creating graphics, you could create some for sale during Christmas and sell on autopilot so you can literally get money in your account while biting into your drumstick on christmas day.
Stock videos are in high demand these days, that's why the likes of pexels are creating more video content.
Stock audio is in short supply. Recording some instrumentals that can be used in marketing videos is a great source of income.
9.) Create a YouTube Channel
Share your life as a Virtual Assistant. Share a tutorial about how to use the tools you use and how clients can benefit from working with you. When you continuously create valuable and entertaining content, your audience will grow over time and you will start earning a livable wage only from Youtube.
10.) Start a Membership Platform
I have always shied away from creating a membership platform. This is because you not only have to continuously promote it, but you have to constantly and consistently add new content.
However, a simple trick I found some membership site owners doing is that they are repurposing the content they already have. So you could take a course, blog post, printables, tutorials, ebook, template etc. that you have already created and share it with your members.
Then drip the content you already have so that each month, your members receive their content without you lifting a finger.
Other Ways To Make Money As a Virtual Assistant in Nigeria
In addition to actively working in your business and generating passive income, you might also want to look at sharing your knowledge in the three ways listed below to help you further increase your active income
1.) Offer VIP Implementation Days
This is when you set aside a day to focus on one clients' work and get them from point A to point B or Z. An example is if you have a client who needs a sales funnel created for a particular product. You could set aside 5-8 hours for only one day working on the sales funnel. At the end of the day, the client would have achieved their goal. While you'd have a lot of money upfront for only one day's work.
This is a great way to work less and earn more. Many VAs work only 4 days a month because you can charge a very large amount of money upfront with a VIP day.
Clients are usually willing to pay for this level of support because some of them are very busy and need something done quickly so they can review it and tick it off their to-do list. A VIP day gives them just that. They schedule it for a day when both the VA and the client will be available and work get complete fast.
I intend to write a blog post about VIP implementation days for VAs. If you're on my email list, you'll be the first to know when it is ready.
Recommended reading: How to double your virtual assistant income without a single new client
2.) Consulting
I started coaching new and aspiring VAs because of the tons of questions I get asked. If you are constantly asked about the service(s) you provide, you should charge for the information you give.
This is a great way to make money because some people want to learn from the best and do it themselves. That's why a discovery call is totally different from a consultation call. If you don't know how to hold a discovery call, grab my discovery call workbook. I don't want you to end up carrying out a free strategy session instead of a discovery call.
3.) Masterclasses and Online Classes
Organize a class teaching what you know. During the class, make sure you record it. After the class, you can sell the replay and still make money.
Now you know the best passive income ideas for virtual assistants, which one are you going to pursue? Let me know in the comments
My advice is this- start with one or two and then build from there. Don't spend all your time making only active income because passive income will serve you when the chips are down.
Having multiple sources of passive income should always be your goal.
Photo credit: freepik.com