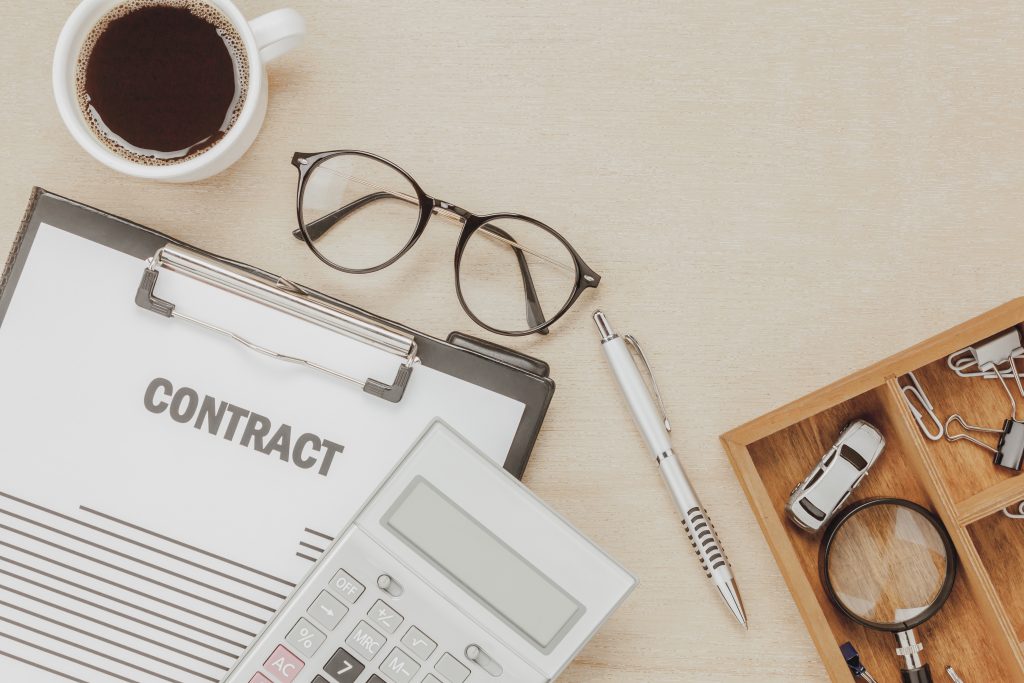 An iron clad Virtual Assistant Contract is one of the must haves for every VA business. Regardless of if you've been in business for 100 years or you're still in the start-up phase. This is so important that I made it a one day lesson in my free email course for virtual assistants in Nigeria.
When I started my business, I didn't know I needed a contract and I regret not having one from day one.
And when I eventually got a contract, I felt like it was too rigid and would scare potential clients away. So I left it on my laptop until it gathered virtual dust.
I fell into the hands of wrong clients until I finally decided it was time to get a Virtual Assistant contract.
But I couldn't afford one because all the great templates were too expensive for a new Virtual Assistant in Nigeria (exchange rate sucks).
So I settled for a free copy online and used it for some months.
And I was happy with it.
Until I showed it to a lawyer who was also helping out with my business CAC registration. The loop holes in my contract were too many.
That's the thing with free stuff.
That's why I decided to write this post.
So you'd know why you need a Virtual Assistant Contract as a VA in Nigeria, the things to include and how to get an affordable iron clad contract.
Why You Need a Virtual Assistant Contract As A VA in Nigeria
Your strategy to get clients to cooperate should NOT be to call them out on social media. In fact, it's best to avoid them altogether with a contract instead of chasing them down for payments. The moment you start your VA business, you become a business owner.
As boring as a virtual assistant contract might sound to you, it is a very essential part of your business setup. It protects your interest at all times (even after you move on from the client). It also gives your clients peace of mind knowing that you are legally bond to not share their information among other things.
Asides protecting your interest, a virtual assistant contact will help manage expectations, set boundaries. And give your client the feeling that they are dealing with a professional.
10 Non-Negotiable Things to Include In Your Virtual Assistant Contract
#1: Names of both parties     
For obvious reasons you need the name of your client on your contract.
#2: Date the agreement commences     
The exact date your work relationship commences so that both parties know when they become legally bond.
#3: Outline of services to be provided:
This largely depends on the way you price your services. If you charge per hour, you need to set a time limit to how they'll use their hours. Decide if un-used hours will roll over to the next month or expire. This sets expectations and a client doesn't pay for 10 hours and goes without using it until after 6 months.
On the other hand, if you work with packages, things are a little different. You have to clearly state the service(s) you will provide at X amount of money to avoid the dreaded scope creep. Scope creep is what happens when a client ask you to do other things that were not originally agreed on. Without wanting to pay more. These things may be small but will add up in the end. Your virtual assistant contract should explicitly state that you'll be charging for them separately.
#4: Payment terms And Processes
Are you going to invoice weekly, at the beginning of a project, at the end of a project, monthly, at the beginning and end of a project or it's recurring so they'll be charged automatically?
You need to state how you will receive payments, how you will invoice and when payments are due.
Will you accept direct bank transfer or use payment gateways like PayStack and Flutterwave?
Another important thing you must add is what will happen if a client pays late or refuses to pay. If you use the payment gateways above, you can send automated payment reminders to them.
If you want them to pay a late fee, then you'll find the getting paid kit for VAs helpful. It contains templates to communicate this professionally.
#5: Termination/Cancellation policy:
Things don't always go as planned so your termination policy helps you break up with a client that isn't a good fit. You need to state who can terminate the contract, for what reason(s) and even what is expected of each party after the termination. You'll find the breaking up with client kit useful
#6: Confidentiality Agreement
Your client needs to know their sensitive information is safe. They'll give you access to their trade secrets, including their passwords and other private information. You need to outline how you will treat this information.
#7: Rush Job Policy
What happens if a client wants you to do something over the weekend or just needs something in a hurry. You'll need to put away other client work or even your rest time to deliver. So you should charge more for it. Decide what timeframe fits into a rush job and how much you will charge. I use 48 business hours or less.
#8: Independent contractor agreement
Outline the kind of relationship you have. You are not your client's employee so you must state that you are an independent contractor, along with some of the things that differentiates you from an in house employee
#9: Non solicitation agreement
Your Virtual Assistant Contract must clearly state that you are not there to steal your client's clients when they give you access to sensitive information like their client's contact.
#10: Contingency plan
You need to outline what happens when you are sick, or otherwise unable to complete your work as a result of circumstances beyond your control. This is essential so that you are not held liable for breach of contract if you miss a deadline.
You might also need time away like when I was on maternity leave. Clearly state when and how your client will be notified.
These are only a few of the terms that must be clearly outlined in your virtual assistant contract. A lot of free virtual assistant contracts do not have some of the things mentioned that's why you need to move past freebies and get an iron clad contract that protects you and doesn't leave a hole in your purse.
Where To Get Affordable Virtual Assistant Contract Specially Made For VAs In Nigeria?
To get a good virtual assistant contract template online costs from NGN 48,500 ($97). Some even go as high as NGN 225,000 ($450).
Getting one offline isn't any better because Lawyers in Nigeria are required to put their seal on every document they create for you. You can't afford to hire a lawyer to write a new contract every time you have a new client.
That's where rinse and use templates come in. Together with a lawyer, I have prepared an iron clad virtual assistant contract for VAs in Nigeria. It is the contract I wish I had when I first started. You can use it to work with clients locally and internationally.
It's tailored to Nigerian laws so it's the perfect document. You just have to plug in your client's detail every time you have a new client and send it to them to sign online. The best part? You'll get all future updates for free.
Easy peasy!
Whenever, you're ready, grab your virtual assistant contract for VAs in Nigeria.
How To Sign Your Virtual Assistant Contract Online     
There are a couple of free tools you can use to sign your contract online. The tool I love using is smallPDF. All I do is upload the PDF version of my contract, sign it and email it to my client to sign too. Once the client signs it, I am automatically notified and we can both download our copies.
What If Your Client Doesn't Want To Sign A Contract?
Red flag!
As long as your terms are reasonable, a good client will have no problem with signing it. In fact, clients will commend you for being very professional when you have a contract because it shows that you take your business (and their business) seriously.
Some clients may have a few good questions before they sign your virtual assistant contract which shows they actually read the thing. You should answer their questions as clearly as possible because they need the information to decide if signing will be to their detriment. Wise people understand a contract before they sign.
However, if a client doesn't want to sign any contract. And wants you trust them or do their work in a hurry because they don't have time to sign a contract, run very, very, far from them.
Recommended reading: Become a virtual assistant in Nigeria (use these exact steps)
Wrapping Up
I hope you now know why a virtual assistant contract is important, what you should include in your contract and how to get one at an affordable rate as a virtual assistant in Nigeria. Do you use a contract for your services?
Photo credit: freepik.com