In this post I share common mistakes virtual assistants make and how you can avoid them. Some VAs never recover from some of these mistakes. They close their businesses and assume that working from home is not their forte.
This happens because becoming a virtual assistant and being your own boss looks glamorous from the outside.
It feels like all you have to do is work from home, set your own work schedule, charge your dream rates and live your best life.
The part people don't really talk about is how difficult it is to get clients (and keep them).
How to do all the money stuff so you have a business that is profitable
How to work with clients and still make time to work in your own business, and so much more.
I've made lots of mistakes since starting my VA business.
It's just like every business out there, mistakes are bound to happen when you're figuring things out without expert guidance.
These mistakes virtual assistants make are some of the key reasons many VA businesses fail. Today I'm sharing the unglamorous mistakes virtual assistants make to help you thread carefully and a profitable business.
15 Common Mistakes Virtual Assistant Make And How You Can Avoid Them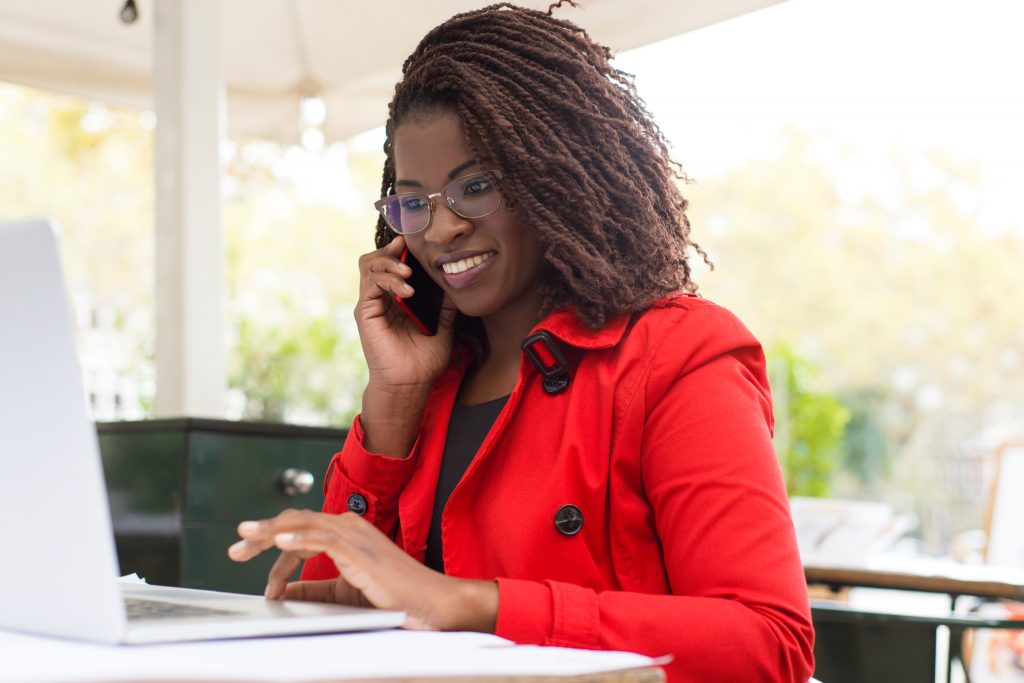 1.) They Start with a Wrong Mindset
The wrong mindset is everything from impostor syndrome to thinking like an employee. A lot of virtual assistants feel like they aren't good enough and don't deserve to get paid a lot of money. Almost everyone I know has experienced this at some point. But there are ways to over impostor syndrome as a VA. Get past that limiting mindset and thrive.
As a business owner, you have to take initiative. You are supposed to know when to pitch your services and how to double your income even without taking on new clients.
If you only sit and wait till whenever a client has work for you (like an employee). You'll go hungry.
A lot of experienced virtual assistants say there's no need to have a resume or send in a cover letter and all that official stuff. And only employees do that. But I don't think so.
Depending on the situation, you might need to go through the whole 9 yards to get a client.
However, the difference is that they'd have to sign your contract and get on-boarded like every other client.
You have to send in a resume and cover letter if you're seeking out the client through an Ad or job board that clearly tells you what to do.
If you are cold calling a prospect or reaching out to a referee, then you can go the discovery call route.
2.) They Accept Every Potential Client/Job
This is one of the most ignored (but deadly) mistakes virtual assistants make. Not every client/job is for you. Accepting every offer just because you want to make more money is a recipe for disaster. When you have too many clients at once, it might affect the quality of work you deliver. And this might make you lose all your clients.
I know it sounds counter intuitive to reject a client, because that means rejecting more money. And I understand that you as much money as you can get. You've got bills to pay. Not to mention the fact that you'd really like to shut the naysayers who laughed when you said you were now your own boss.
But you have to choose your clients/jobs you accept carefully. You can't afford to say yes to every one that can afford your rates. It is bad for your health and your virtual assistant brand.
3.) They Don't Invest In Their Knowledge
You can start your VA business without any training but if you want to grow fast, you need training. That's why this is one of the costs to consider when you're considering how much you need to spend to start your VA business. My advice is, start for free and then make sure you pay for training. There's only so much you can learn from free stuff
4.) They Work For Free
When some business owners are looking to hire VAs, they may provide a "test" or "sample" project for a VA to complete. It's usually a common task in their business and they want to see how you'll perform this task. But there is a huge difference between a test project to showcase your skills and getting milk for free.
I remember one time a client emailed to let me know she had referred me to someone. I was excited because the client had pretty much handled all the prospect's objections. After speaking with the potential client, she asked to see work samples.
Thankfully, I had a link ready to share and did so in minutes. Then the prospect wanted to talk about my rates. It came as a surprise because the client who referred me explicitly said she had shared my rates with her.
The potential client went ahead to negotiate. I didn't bulge because the package she got was what I was charging old clients and not even my current rates.
She went silent for a week and came back with an urgent test project. I agreed to do it and deliver within 36 hours (clearly rush price worthy).
To do it I had to pause two client work. I completed the research in about an hour and just when I was about to start the first draft, it hit me.
I went back to read the email and found that she needed a TEST project. But gave a lot of specifications of what to add including what it was for. My performance with the free test project would determine if she could work with me or not.
This is a prospect who had gotten a word of mouth testimony from my client who referred her (the best testimony ever). She'd seen over a dozen samples of my work and still didn't want to sign a contract.
I had discussed my rates with her and she wanted to pay way lower.
There I was about to spend valuable time on a "test" project.
Too many red flags in my opinion.
So I put my laptop to sleep and decided to pick beans with my time.
No kidding. I did really pick beans I didn't plan to cook for another four days.
I'd rather pick beans than do free work
I never heard from the prospect again.
No follow-up email to ask if the work was ready or anything.
Instead she had the document with the exact specification she'd given me up on her site.
It made me wonder if she paid someone to do it or ripped off another VA with a "test" project.
One mistake I made was not letting her know my rate for the test project since it was going to take at least 3 hours to complete.
If you're asked to do a test project and it's going to take you longer than 15 minutes, you need to be paid. If you're spending valuable time working on something for a potential client. Time you could spend working on other projects (this is regardless of if you have any other client work or not…. Binging Netflix is a project). Your time is valuable and you should avoid this mistake virtual assistants make.
Read Also: How to create a Virtual Assistant Portfolio from scratch even if you have little or no experience
5.) Not Working In Their Business
What will happen if one or two clients decide not to continue working with you next month? I learned this the hard way. I lost two clients in a single week and that was more than 50% of my income gone in a week. It was like voo-doo. If I wasn't already working in my business, and didn't have passive income stream on autopilot, it would have been disastrous.
While growing your clients businesses, it is important to make time to work in your own business. Just because you're in a feast period right now doesn't mean you should let your business go. You can't go off the radar and return only after you've lost a client and everyone has forgotten who you are. Don't spend time building someone's business while your business suffers and goes into extinction. Don't make this awful mistakes virtual assistants make are making
6.) Get Carried Away By the Next Shiny Object
This is a very common mistake virtual assistants make. So many VAs spread themselves way too thin. They hear about a VA killing it on twitter and getting $100/hr. They abandon every other social media platform and start tweeting aggressively. Two weeks later, there's a case study about VAs making 6 figures on Tiktok and then they focus all their energy on Tiktok.
The problem with going after every shiny object is that you don't spend enough time mastering one thing to be excellent at it before deciding if it is working for you or not. It's so bad that some VAs do it with services too. Say a social media VA for example who learns that tech VAs are charging 250/hr and decides to learn how to do tech and focus on tech to earn more. Even when social media is her zone of genius.
Find out what works for you and stick to what's working. Instead of running after every strategy or hack a random guru online swears by.
7.) Not Charging Correctly
Pricing your virtual assistant services is a hassle for a lot of VAs I talk to. It's so common that I am creating an entire course talking only about how to price your services. If you undercharge, you cheat yourself. And if you overcharge, you'll chase potential clients away. Instead, read up on pricing and join the wait list for the course to be notified when it launches. Charging wrongly is one of the mistakes virtual assistants make that causes them to attract the wrong clients. And work extremely hard without a corresponding financial compensation.
8.) Being vague with their pricing
Your rates should not be a secret. Displaying your rate publicly sets expectations and pre-qualifies people before they contact you. Not to mention you can always point prospective clients to your pricing page if talking about your rates makes you uncomfortable. I always recommend you display your rates as they are or give an idea (e.g. by using starts at $497). When you do that, only clients who have $497 and above will contact you. So you won't waste precious time getting on multiple discovery calls with unqualified leads.
9.) No Website
You can't charge premium when all you have is a rented little cubicle. You need to have your own virtual assistant website. It is very very important. You don't need to have a website to start, but you need it to grow faster.
Get a virtual assistant website, even if it is a free one on WordPress.com or wix.com. It serves as your office and prospects can visit it at any time. It's like having 24/7 support. If you need any help setting up your VA website, regardless of if it is free or paid, let's talk.
10.) They Do Not Legalize Their Business
Not having essential contracts in place is wrong. There are a lot of reasons why you need a virtual assistant contract. You need to legally protect your business. Having a contract makes your clients see you in a different light. A free contract you get online won't do. And you can't afford to pay a lawyer to write one for you every time you have a new client. That's why I got a lawyer to write a template that you can just edit with your new clients' info and use as for as many clients as you can.
11.) Don't Take Care of Their Health
Health is wealth. Working from home may sometimes mean you have to stay in bed all day. All that sitting on one spot without any exercise is bad. There's a mental health concern too as you won't be socializing with anyone. Make it a point of duty to go for a stroll, exercise and eat healthy. Looking at your laptop screen for too long will also take a toll on your eyes. Be intentional about staying in good health. You don't want to spend all the money you make treating one disease or the other. Prevention is better than cure.
12.) Don't Take Email Marketing Seriously
There are too many VAs who think email marketing is none of their business. They have no funnel and just focus on the number of followers they have on social media. Social media is a rented space. You don't own your social media followers. But you own your email list. If anything goes wrong, you could lose your social media account and that could be years on hard work gone. So start an email list as soon as you can. It is very important.
13.) Have no call to action
People don't know what to do. You have to tell them what you want them to do after interacting with your content. If someone visits on your website, what should they do? Should they read a case study, join your email list, book a discovery call? or What?
You might be the best VA in the planet. But if you have no clear CTA, you'll be losing. This doesn't apply to only your website. It is the same for social media and every content you create.
14.) No contingency plan
What will happen if you fall sick today and can't work anymore? Does any of your loved ones know what to do? How to contact your clients and what to say to them? Subscriptions to pause? A contingency plan helps you prepare for unforeseen circumstance.
15.) No Passive Income
Active income means you'd have to work every single month to make money. And if you have an emergency or are otherwise unable to work, that could mean no income. If you have a passive income source, you'd still be making money in your sleep.
For example, a social media VA could create canva templates for sale or social media captions for a specific group of people. Like high converting captions for food vendors. Then put them up for sale in a platform like paystack or selar. You could also create an ebook on a topic you are knowledgeable about. You don't have to know it all. Just know a little more than your target students. There's a free guide on 'how to write an design an ebook' in the freebie library
Wrapping Up
This list is not exhaustive. There are a lot more mistakes virtual assistant make. I trust that you will follow the steps I have shared in this post to avoid them for good.