A Free 8-DAY EMAIL COURSE
How to make money from home working as a virtual assistant
Ready to start making money from home, but don't know where to begin? Sign up for my free course. It's the step-by-step process you need to start a Virtual Assistant Business and make money from home.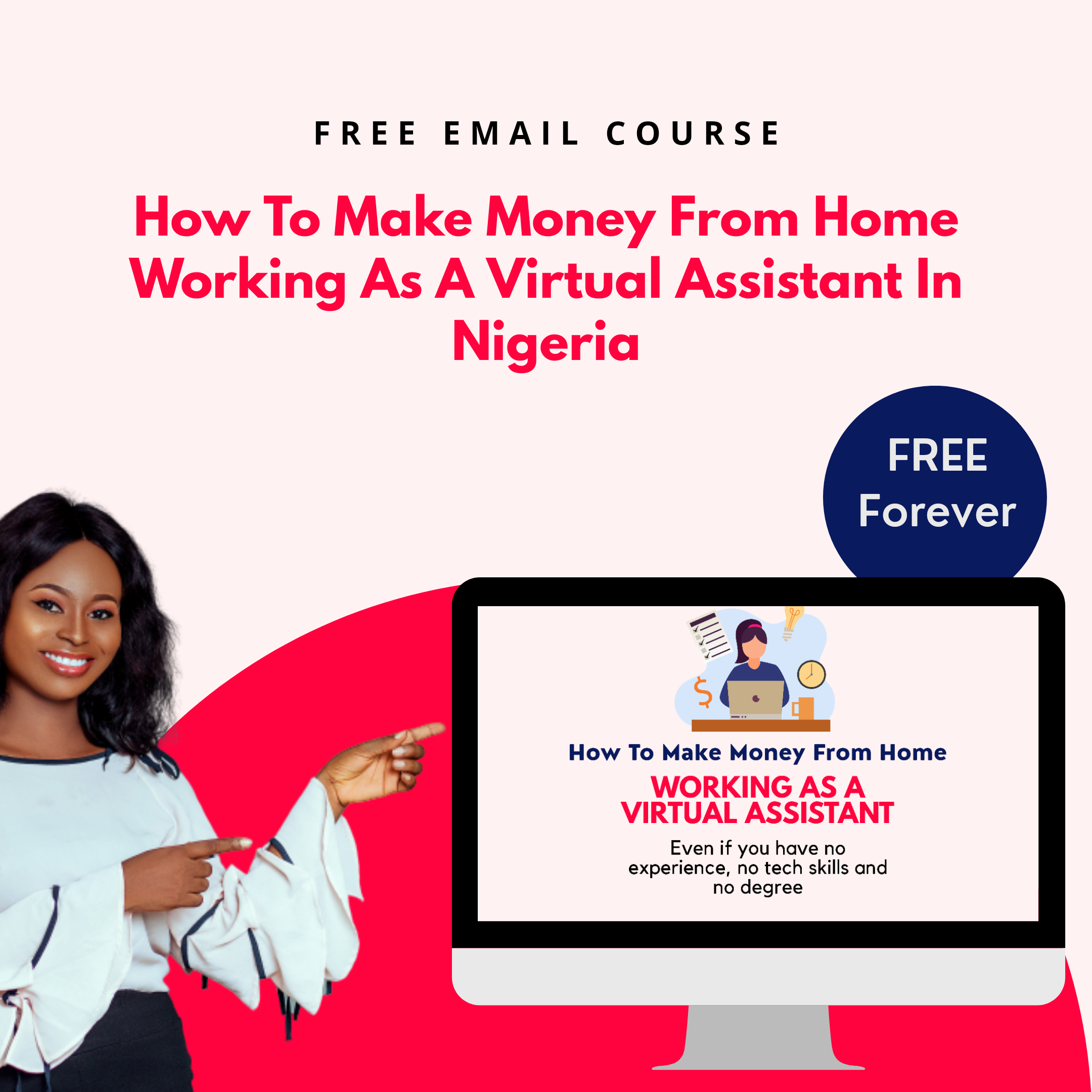 Here's what you'll learn:
Ugochi got her first client from upwork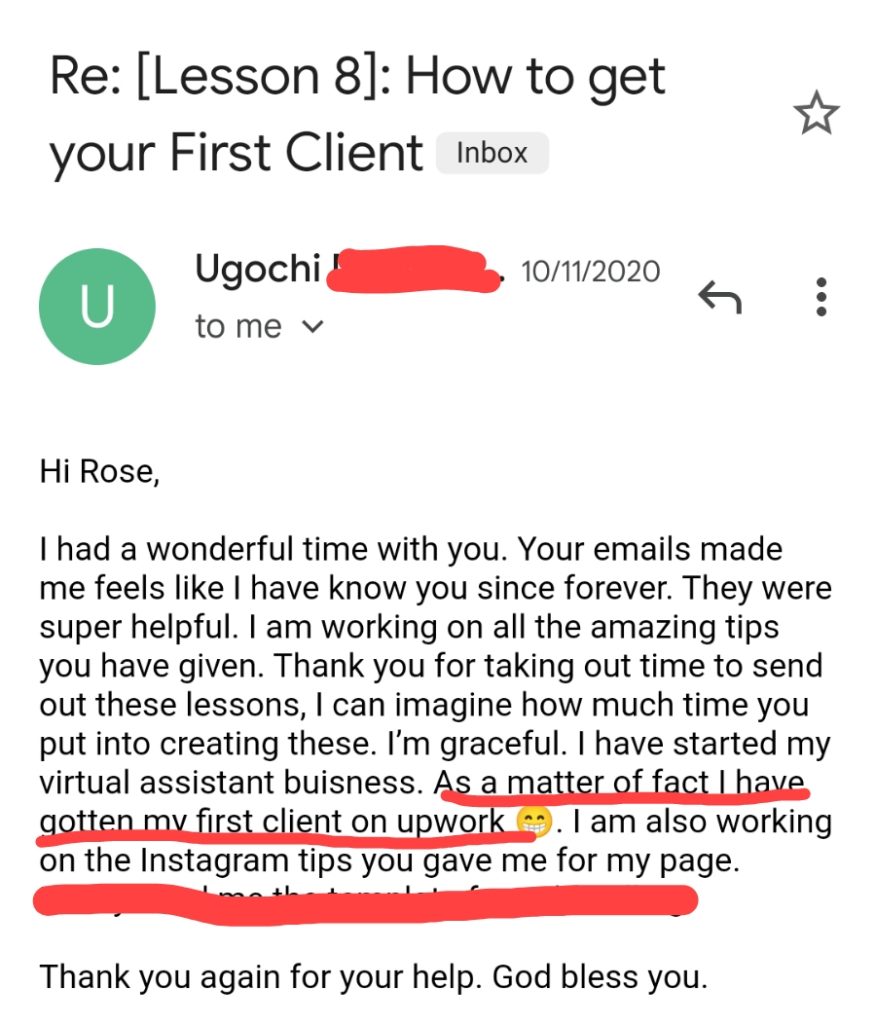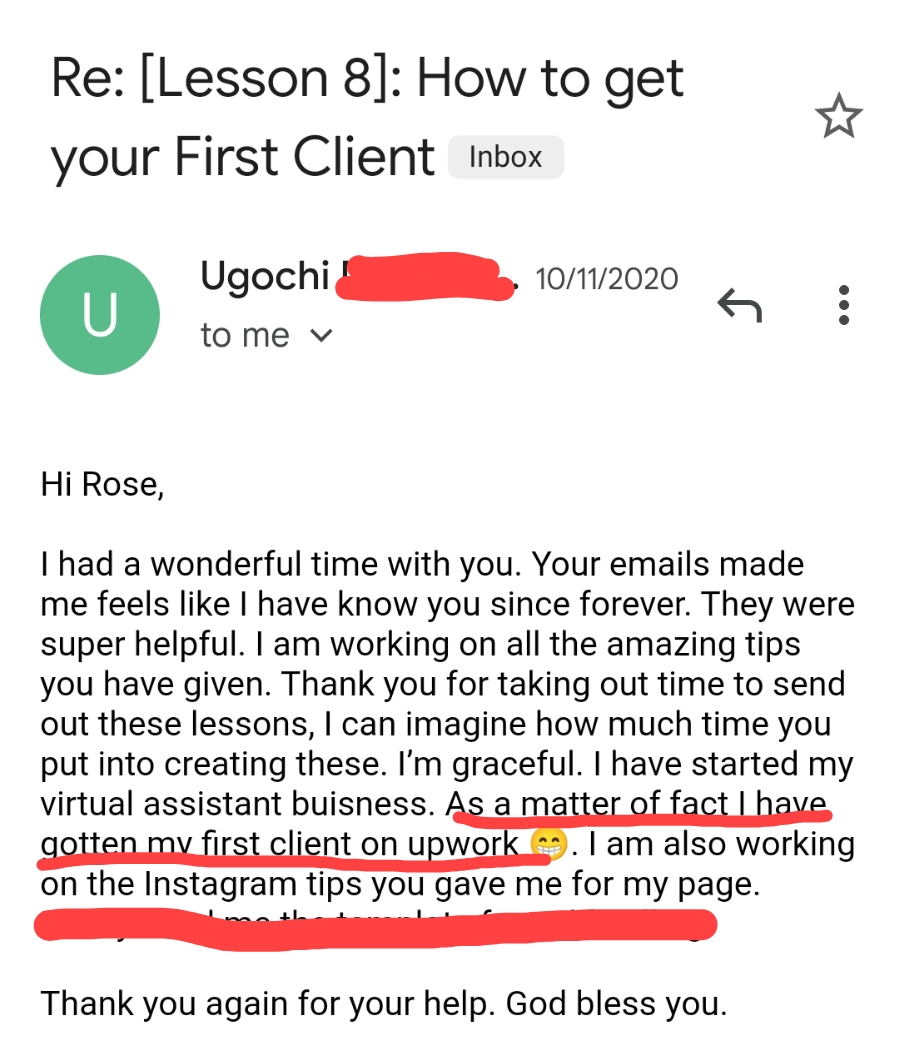 Debby got her first client and is now monetizing her knowledge online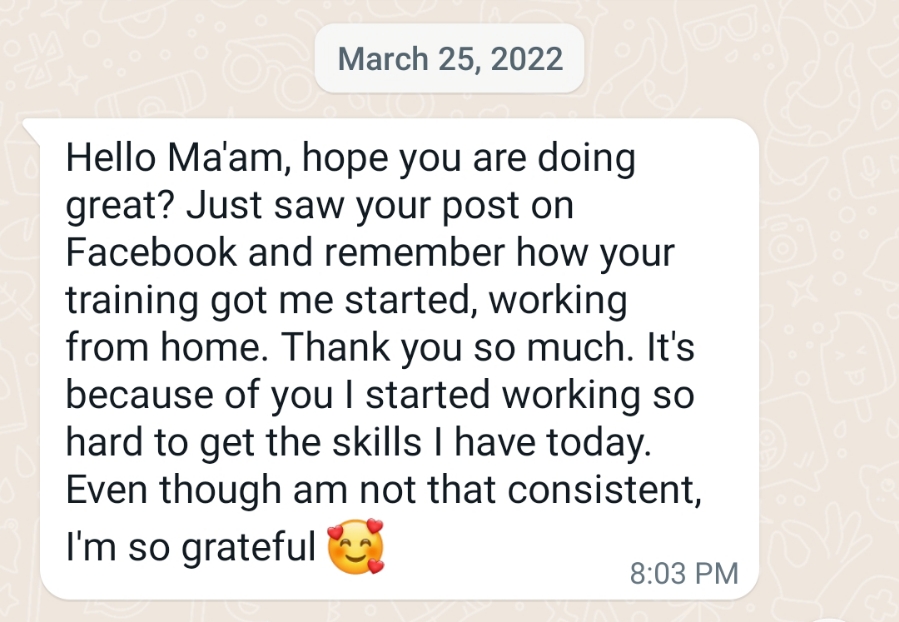 Zoe says it was a blessing coming across my blog post.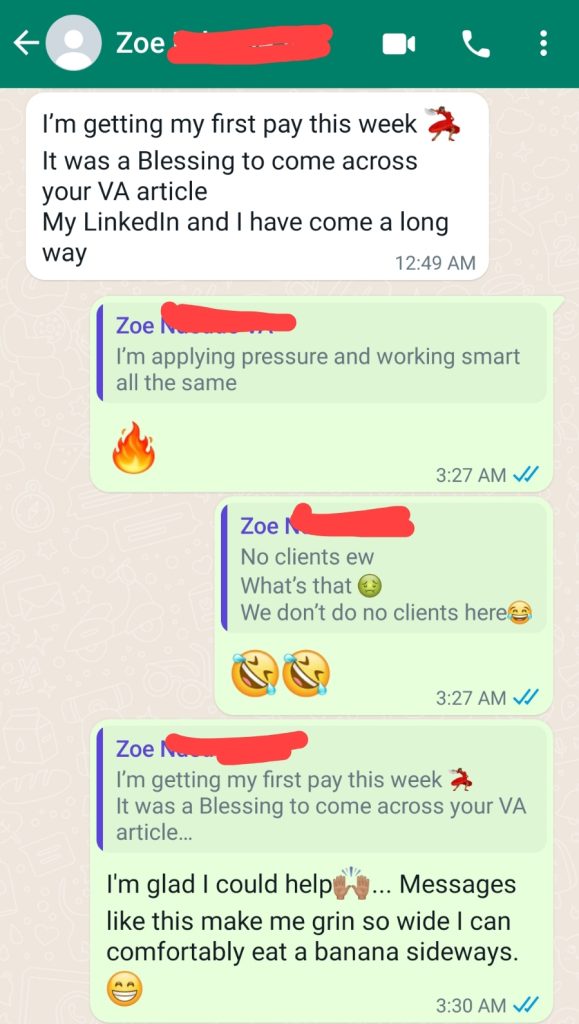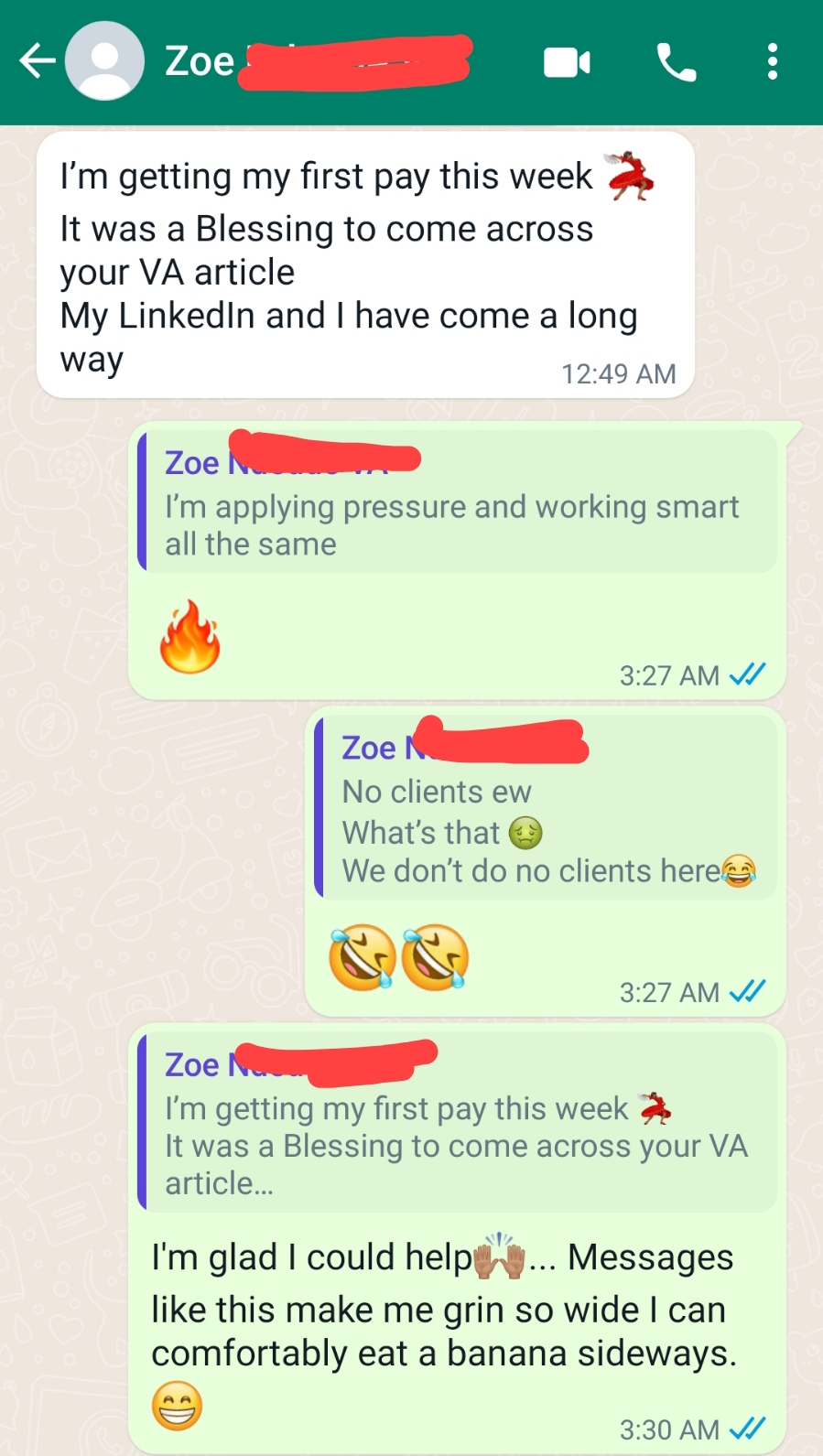 Bukola says this FREE training is worth more than a training she paid for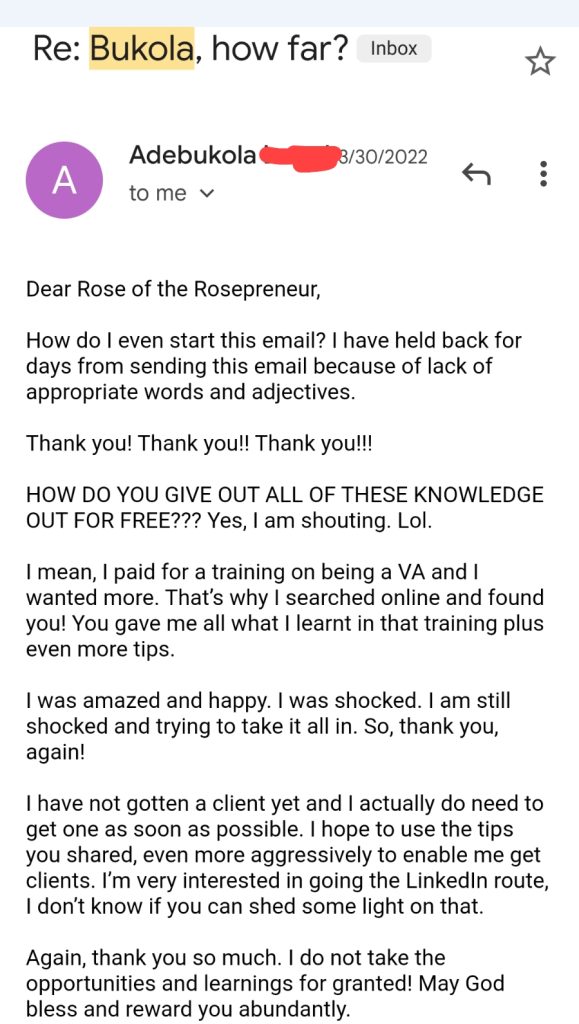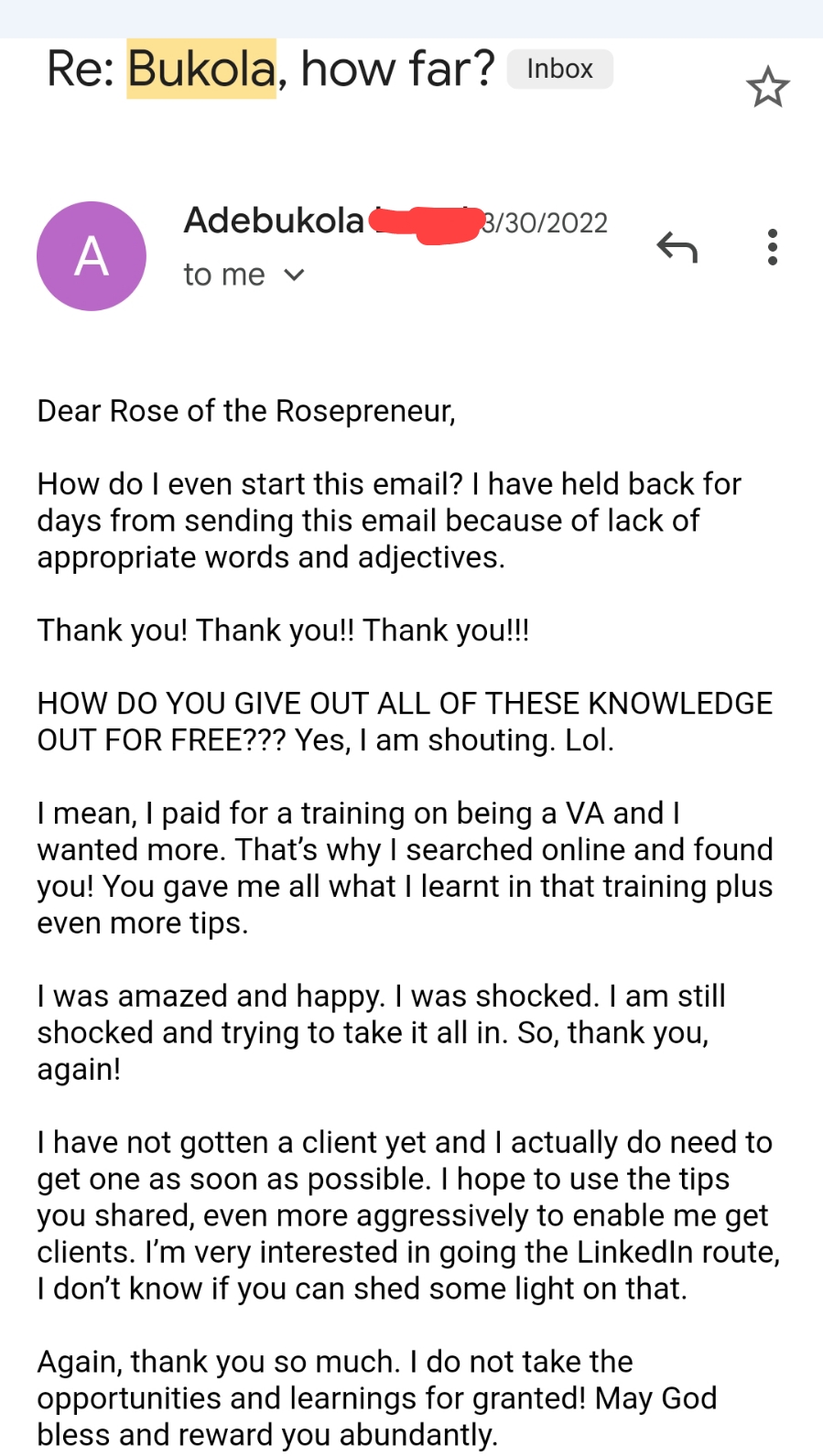 After completing the ALX program, Stella said this was all the encouragement she needed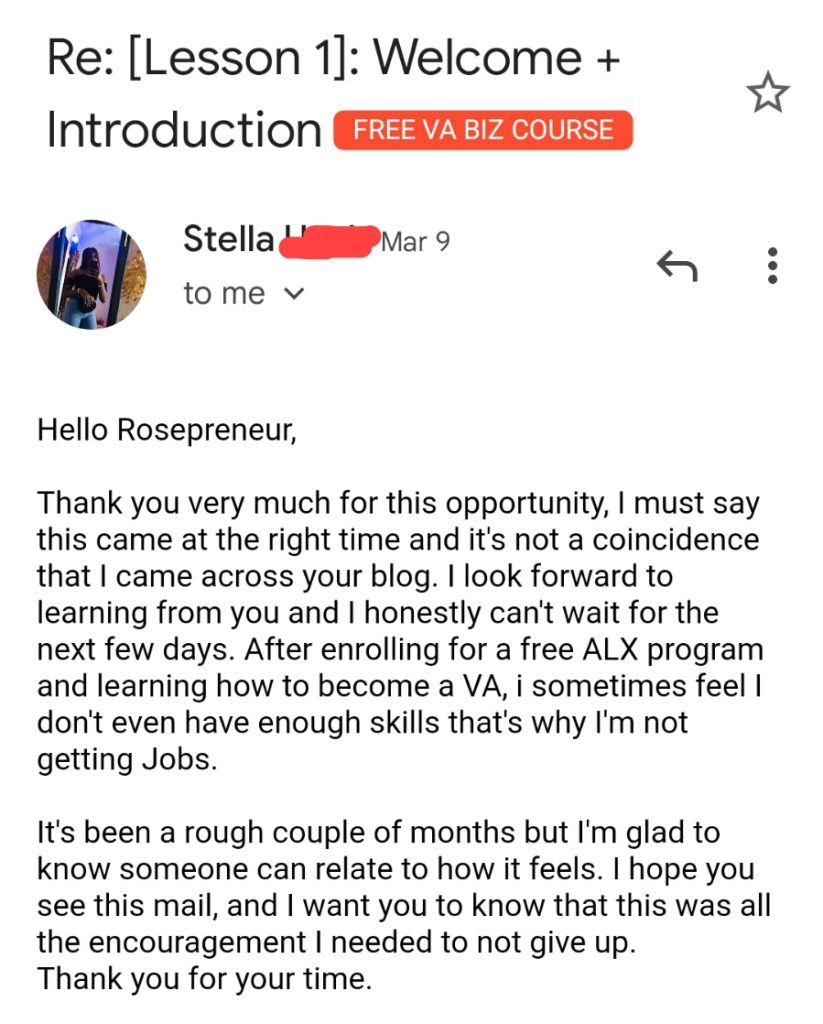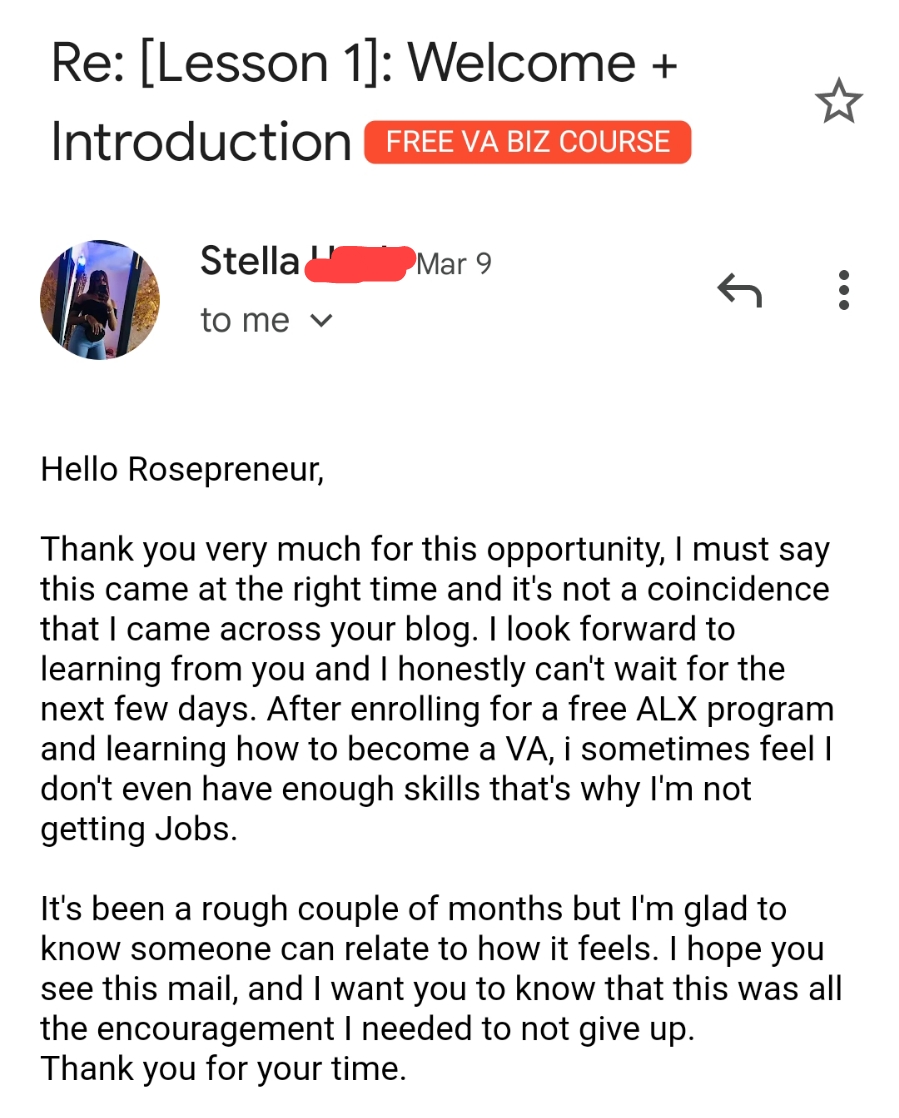 Makisa from the caribbean says she found this comforting and the info is still applicable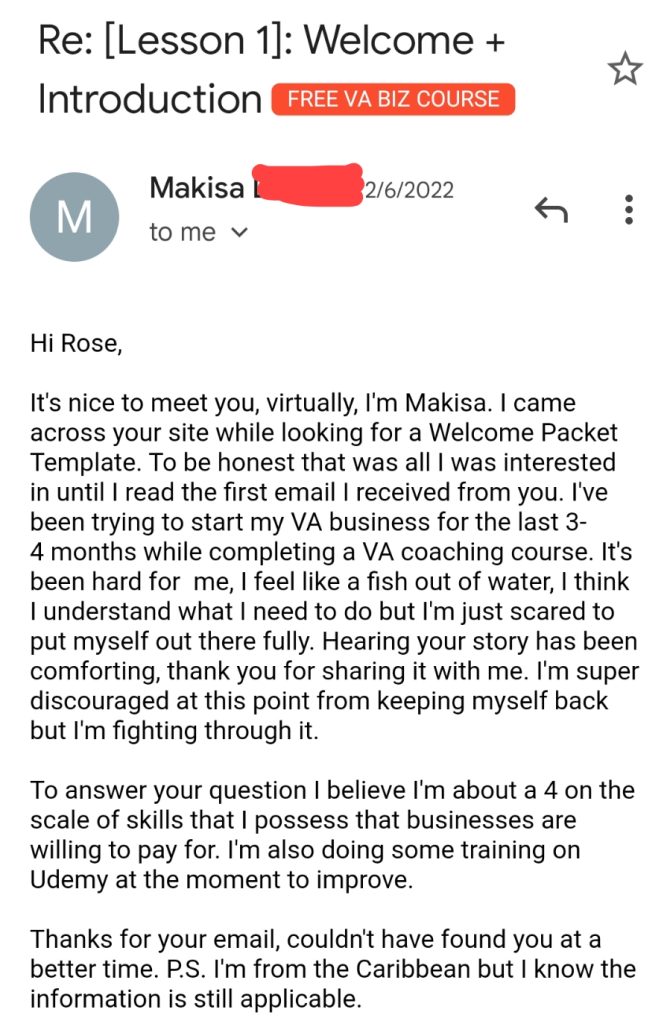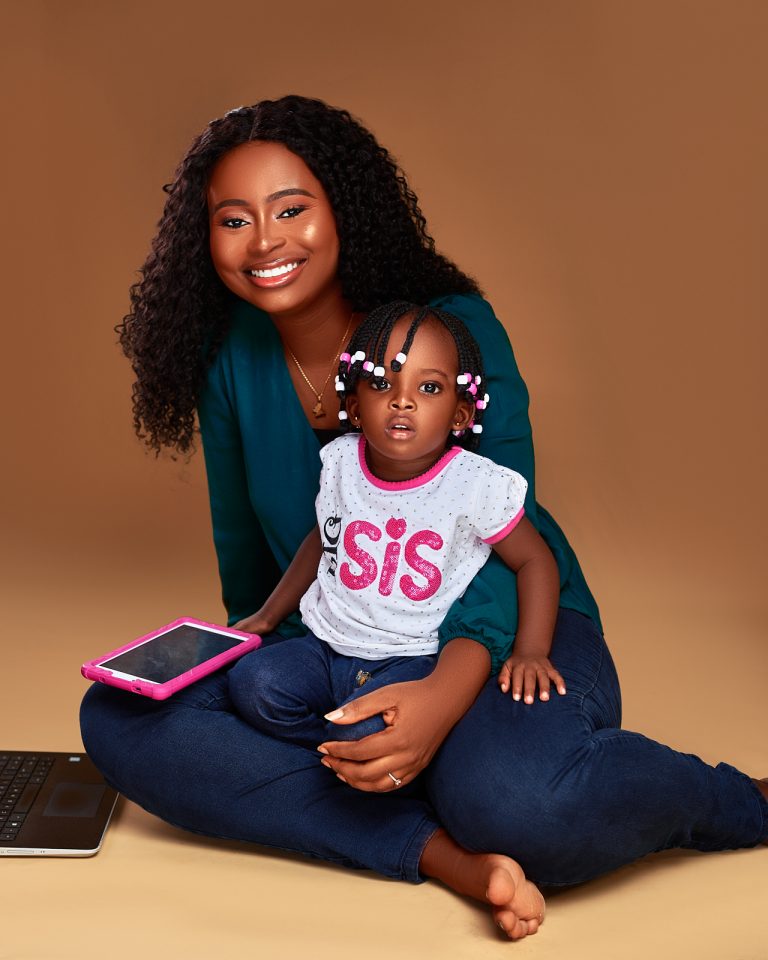 Hey, I'm Rose
I'm a Virtual Assistant and Virtual Assistant Coach. I help new and aspiring virtual assistants in Nigeria start and grow their own businesses even if they have no experience and no tech background.
If you want a career in which you can work from home, take your jobs with you if you move, and enjoy flexibility. Then let me show you how step by step with this FREE training. Enter your details below to get the first lesson immediately.
Blessing prayed for me and my generation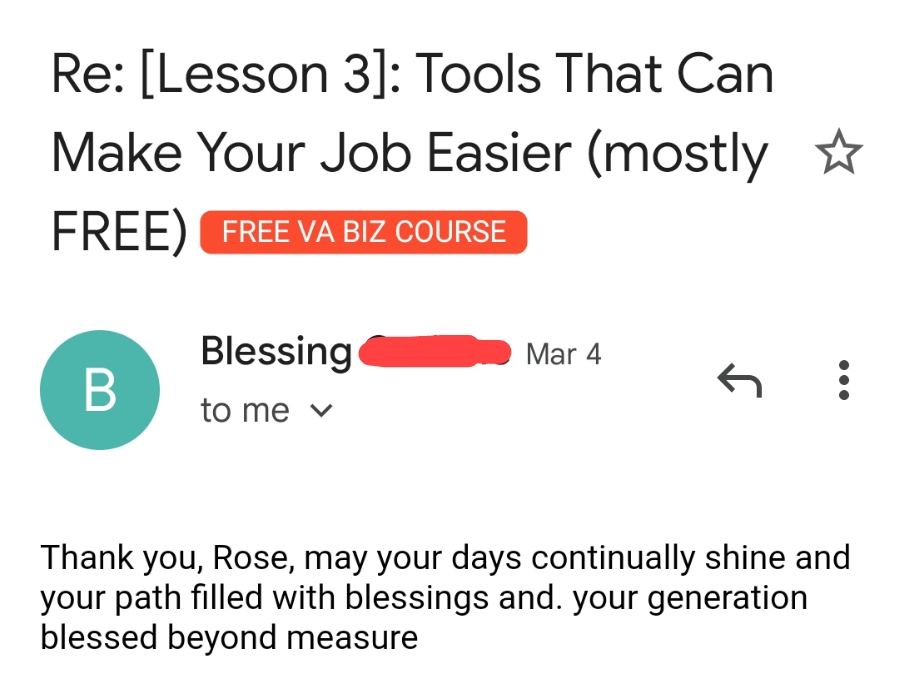 Iseghohi's only regret is not signing up soooner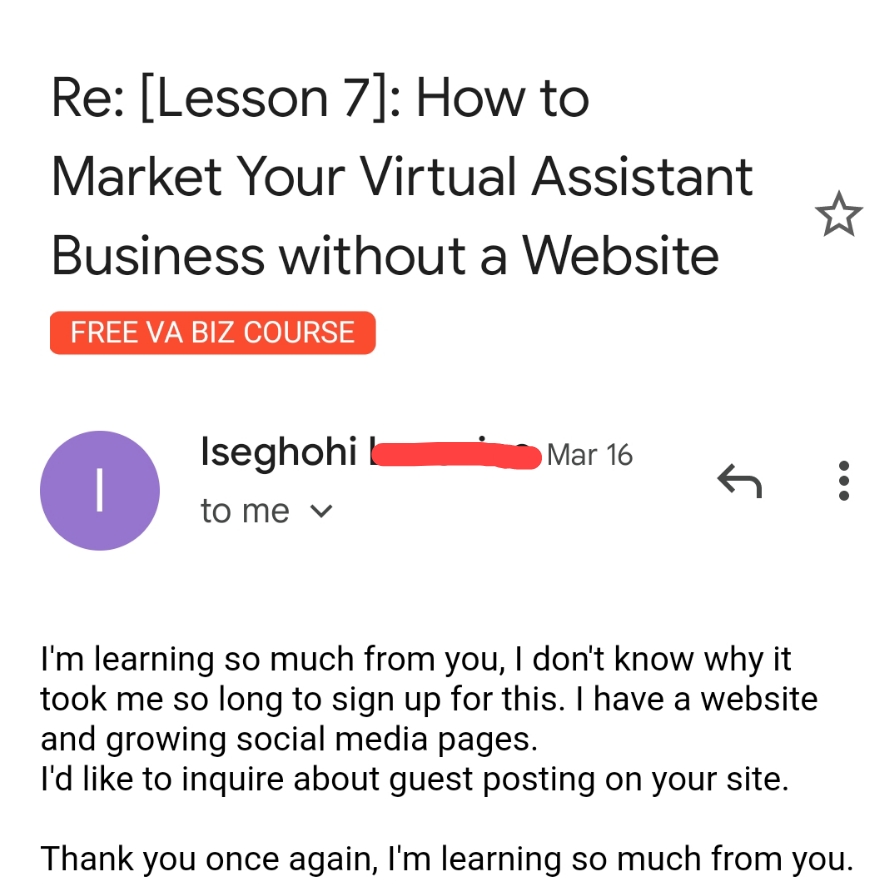 Ebere is excited about her future after losing money in ponzi schemes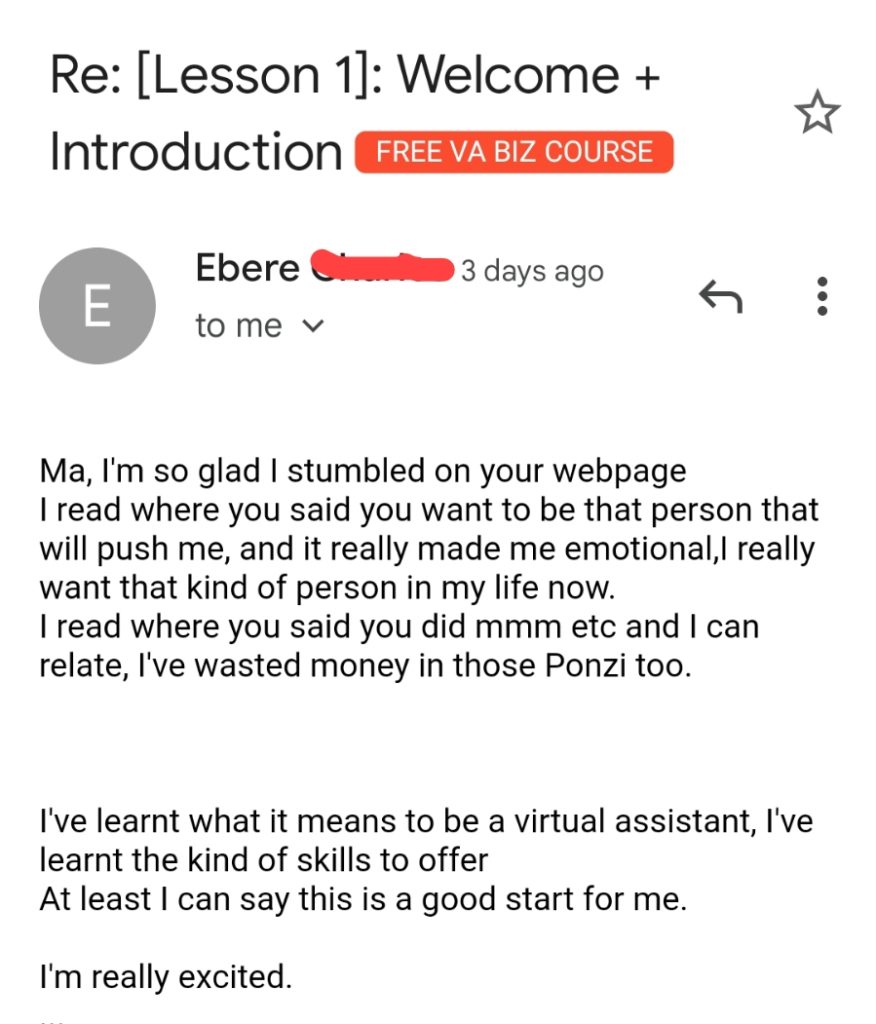 Victoria said reading the first email felt like she was having a face-to-face conversation with me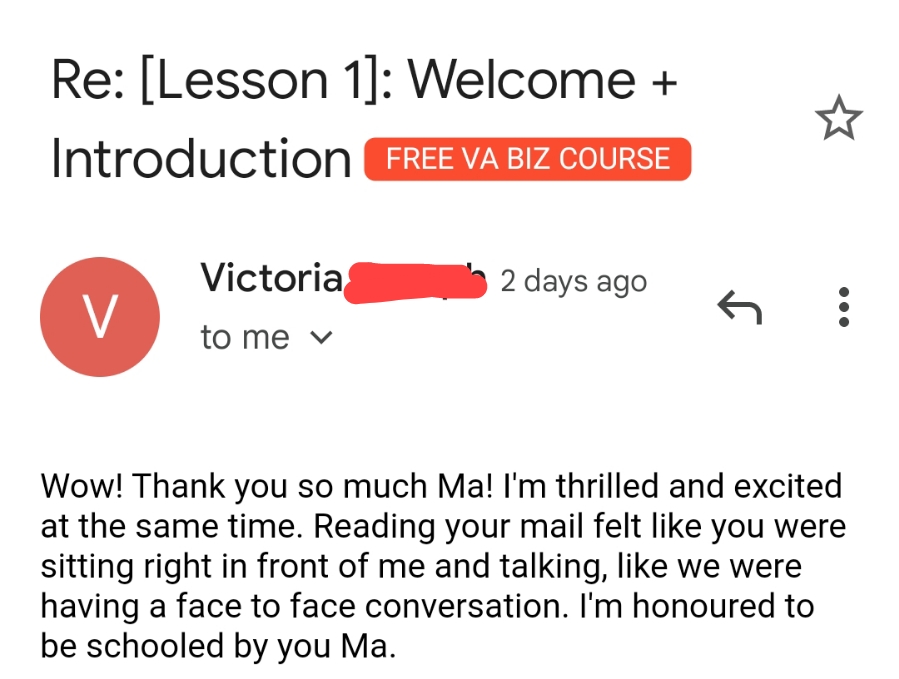 Reno from Kenya was happy to get the first lesson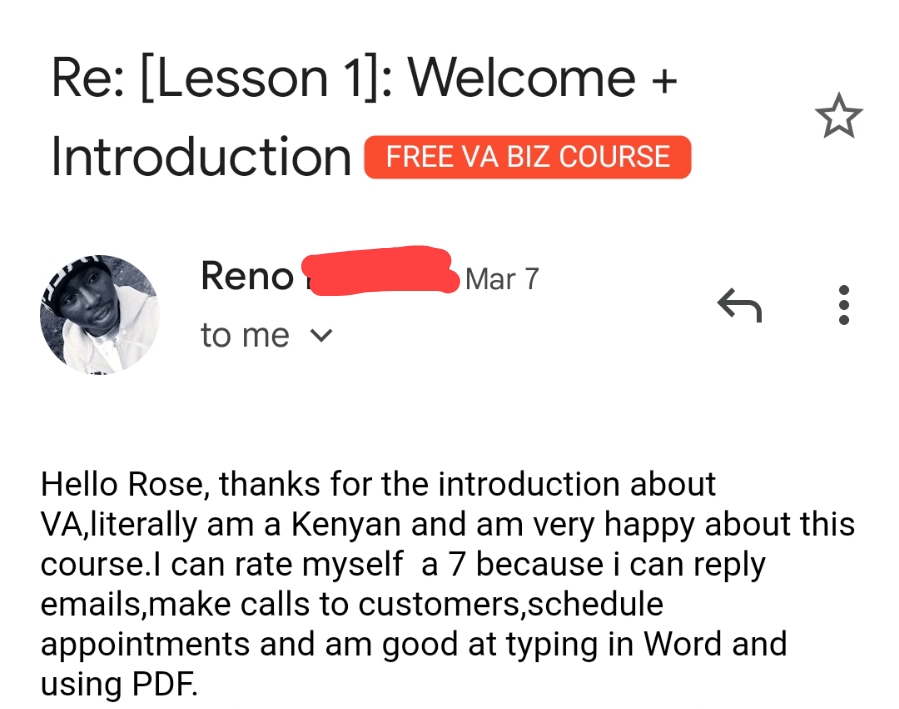 Comfort finally understands how to price her services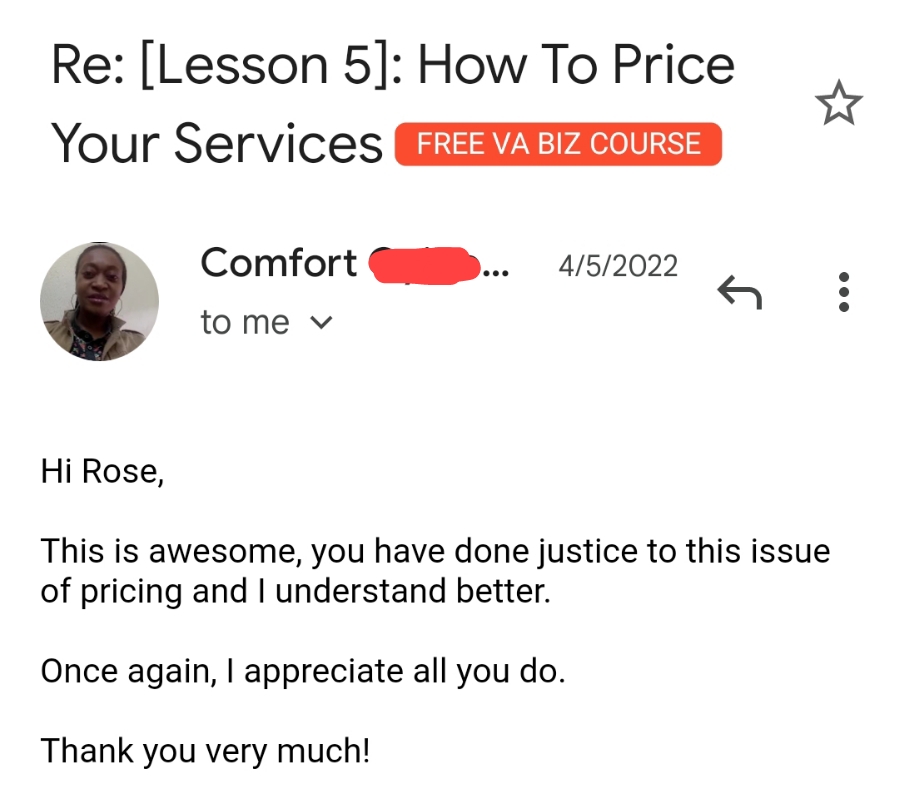 JOIN OVER 2,000 NEW AND ASPIRING VIRTUAL ASSISTANTS
Ready to gain confidence to start your own business, be your own boss and create the life you love? Register now to get free access to this course.