A Free 8-DAY EMAIL COURSE
How to make money from home working as a virtual assistant
Ready to start making money from home, but don't know where to begin? Sign up for my free course. It's the step-by-step process you need to start a Virtual Assistant Business and make money from home.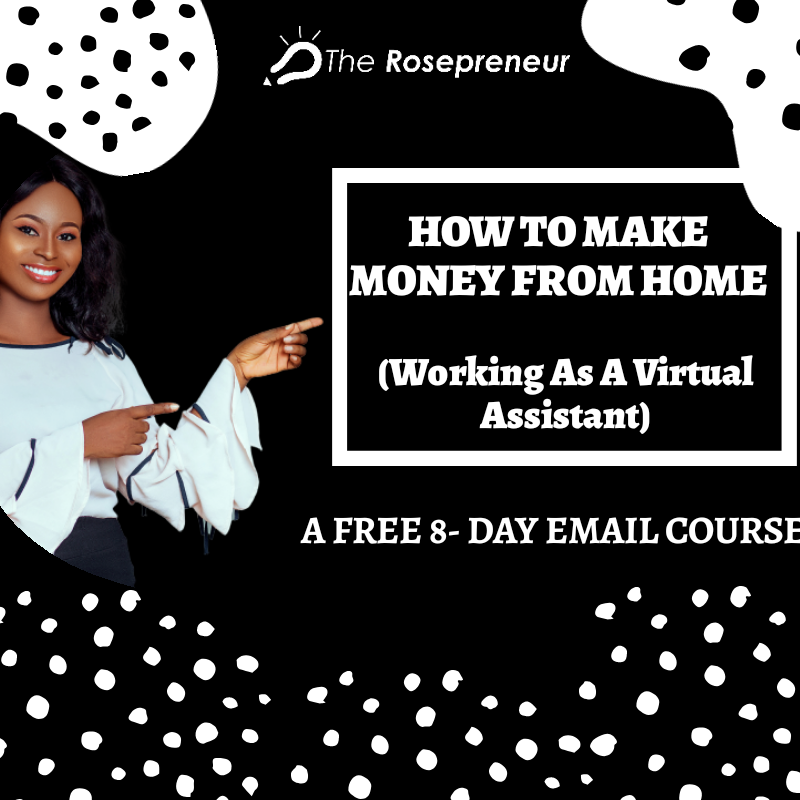 Here's what you'll learn:
I feel this email is long over due. I want to sincerely appreciate you for clarity and sense of purpose I gained following this email class for the past few days. Thank you very much. After taking time to properly understand and plan my life as an intending virtual assistant, I can boldly say I'm ready!
I just wanted to appreciate you for the email class once more and let you know I've gotten my first client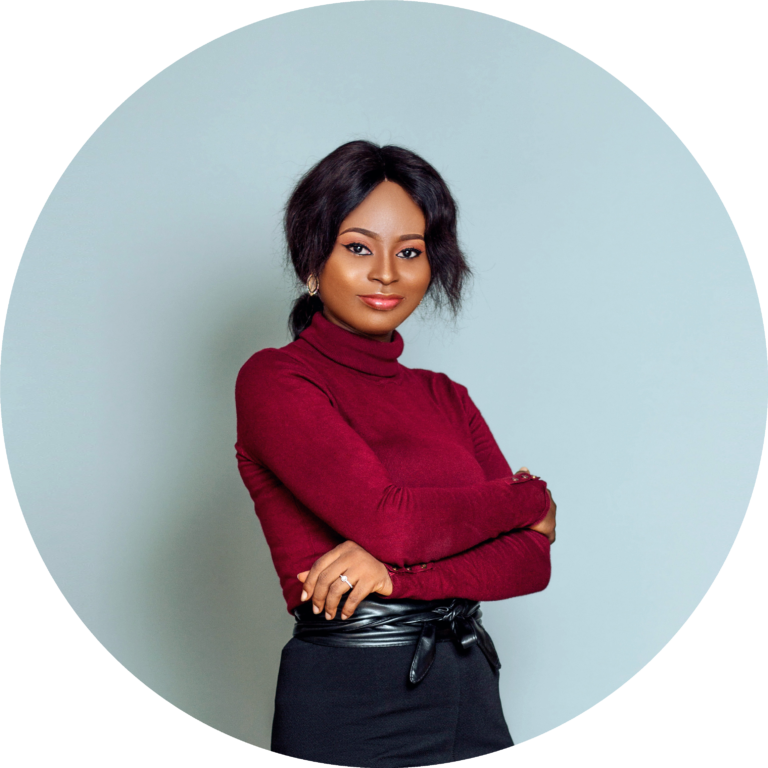 Hey, I'm Rose
I'm a Virtual Assistant and Blogger. I share my knowledge of virtual assistance to help those just looking to start out and build a profitable virtual assistant business succeed in Nigeria.
If you want a career in which you can work from home, take your jobs with you if you move, and enjoy flexibility. Then let me show you how step by step with this FREE training.
Sincerely, I'm appreciative of this rare privilege dashed out to me on this VA stuff. So far, if I say haven't learnt a thing, I lie because this has brought me a whole lot of clarity. Of course one of the reasons I opted in was because it's free, but at this point I feel I'm indebted to you. Thank you!
Register now to get FREE access
Ready to gain confidence to start your own business, be your own boss and create the life you love?