Having boundaries and clearly communicating them is so important for you as a Virtual Assistant. It reduces the likelihood of burnout, frustration and helps build trust. It will eliminate the chances of you getting a text from a client by 9pm asking you about a task or giving you a new job. Although the term "boundaries" sounds restrictive, it actually provides so much freedom for the parties involved and creates a healthy working relationship. It lets your clients know exactly what to expect from you. It also protects you from overbearing and over demanding clients. If a client flouts the limits, you instantly have a red flag that it might not be a good long term working relationship. 
Note however that the keyword is healthy. That is, healthy for both you and your client. So it isn't about building rigid walls that drive a wedge between you and your clients. You have to determine your firm boundaries, flex boundaries and know when to compromise. 
That said..
Here's How To Set Healthy Boundaries With Your Virtual Assistant Clients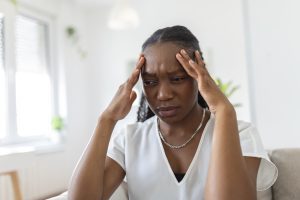 Establish Your Personal Boundaries
Before you set boundaries with your clients, set them with yourself first. Set a reasonable work schedule for yourself that will boost your productivity. How many hours are you going to work in a week? This can be 20-40 hours. Divide these hours by the number of days you plan to work in a week and space the hours. Also decide if you prefer to work in the morning, afternoon, evening or late at night. Set a schedule for when you work best and stick to it except in a compromise scenario. You should also decide what tasks you won't be doing due to lack of interest or skill. This is very important if you have a 9-5 job and want to succeed as a virtual assistant on the side. 
Set The Standard From The Beginning
It is important to set healthy boundaries with your virtual assistant clients from the very beginning and give them a sustainable framework. Don't start what you cannot finish. If you are 24/7 available to a client at the start of your working relationship, the client will expect you to always be at their disposal and this is not realistically sustainable. Most importantly, never apologise for not being reachable during your non-working hours. As much as you want to support your clients, you started your business because of the flexibility it allows. So if you keep apologising for not being reachable at 2:00am over the weekend, clients will have unrealistic expectations about your availability.
On-board Your Clients The Right Way
During your on-boarding process, let your clients know what to expect. This is the clearest way to establish healthy boundaries with your virtual assistant clients. It will let them know how you work, what hours you work, how they can reach you, etc. 
Communicate your working hours to your virtual assistant clients so they'll know when you can be reached and when you can schedule meetings to talk through projects. Also communicate your response time, that is, let your clients know how long it will take you to respond to a message. This will tell your clients when to expect to hear from you.
Also during the on-boarding process, let them know your vacation time or days off. If there are times you might agree to work outside your normal hours for a rush fee, also let them know. 
Related: How to on-board clients as a virtual assistant
Have Dedicated Lines Of Communication
This should also be part of your on-boarding message. Figure out the platform where you can communicate with your clients and stick to it for all work-related matters. Let them know if it's through Whatsapp, email, Asana, etc. Use the chosen platform to communicate with your client if you are taking time off for whatsoever reason. Once you've informed them, you're not obligated to respond to their messages during this time even if they come in. Remember this is about consistency. If your client sees how consistent you are, they'll trust you more. Nobody will respect your boundaries if you don't respect them yourself.
Set Healthy Boundaries Around Rush Jobs 
If a client occasionally needs you to do a job outside your normal timescale, you can choose to accept the job or recommend someone. If you choose to do the job, apply a rush fee to your invoice. Let the client know before you carry on with the job. It doesn't matter if you had no work scheduled for that period. This is necessary for you to manage other client work as well. Sometimes a client doesn't really need a project completed in a hurry but might urge you to abandon everything and complete it. I've found that once you let them know that you are happy to do it at an extra fee for the short turn-around time, they magically realise it's not very urgent.
It is important that you do this the very first time a client gives you a rush job. I typically charge 1.5 or 1.2 X (regular fee) for rush jobs.
This means if I normally charge $100 for a project, I'd charge 1.5 x $100 = $150 or 1.2 x $100 = 120 for the same project if I have to deliver it in a short turn-around time. 
I can hear you asking "so how much time qualifies as a rush job?".
 I'd normally say 48 hours or less. But this can vary from service to service. 
For example, asking for a 5-page website in 5 days is a rush job but asking for a 1,000 word blog post with a 5 day turn-around time is not. 
Note also that these 48 hours do not include weekends and bank/public holidays. Weekends and public holidays are not your business days so even if a weekend is followed by three consecutive bank holidays, any job that must be completed within that period is classified as a rush job.
Rush fees make the client respect your time as much as you respect theirs.
Related: Common mistakes virtual assistants make and how to avoid them
Set Healthy Boundaries Around Dealing Late Payment
You need to have a fixed amount or percentage you apply to an invoice for every week/month your client pays your invoice late. These fees should be clearly stated in your virtual assistant agreement and signed during the on-boarding process. This will help set expectations and make clients respect your time. 
I have a kit I call the getting paid kit for virtual assistants. It contains the templates I use to ask my clients to pay me in a professional way. It also contains a notice of intended court proceedings template. 
From experience, I have found that sending one or two of the templates in this kit always gets clients paying. I've never had to send a notice of intended court proceedings. With these templates so any slimy client who wants to reap you off will know you are a real business and not paying is not an option. You should get a copy.
Wrapping Up
So in conclusion, it is good to set healthy boundaries with your virtual assistant clients but when these boundaries no longer serve you, your clients or your business goal, it's best to scrap it. Flexibility is important here. Boundaries will build mutual respect between you and clients, lay the foundation of trust and keep you clear of burn outs. So take some time to consider your boundaries, communicate them to your client and start reaping the benefits.